Tags
Related Posts
Share This
2013 favorites of the Crimespree staff: Reads
With 2013 in the rear view mirror, the Crimespree crew has been doing a lot of thinking about what impacted us last year. Today, we will offer up some of the titles that we felt were noteworthy. They will be broken into a couple of categories: Reads (Books, Comics) and Seen (Film, TV).
Best of 2013
In no particular order!
Books
Katrina Niidas Holm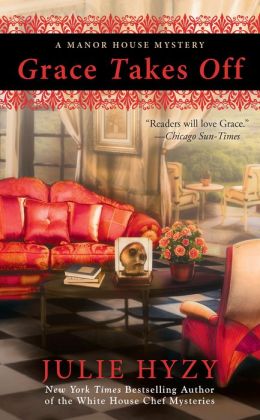 Favorite cozies:
GRACE TAKES OFF by Julie Hyzy
HEIRS AND GRACES by Rhys Bowen
DEATH, TAXES, AND HOT PINK LEG WARMERS by Diane Kelly
SEED NO EVIL by Kate Collins
LITTLE BLACK BOOK OF MURDER by Nancy Martin
Favorite non-cozies:
THE LAST WORD by Lisa Lutz
SAFE FROM HARM by Stephanie Jaye Evans
THROUGH THE EVIL DAYS by Julia Spencer-Fleming
EVIL IN ALL ITS DISGUISES by Hilary Davidson
NEARER HOME by Joy Castro
Favorite, period:
THE BIG REAP by Chris F. Holm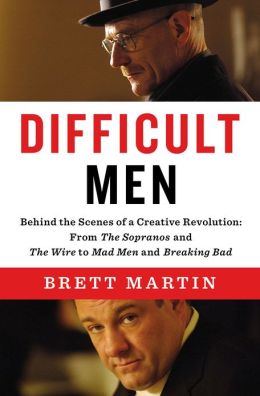 Tim Hennessy
Jed Ayres has established a reputation of crafting noir tales soaked in blood, mayhem and plenty of style. 2013 marked a banner year; Ayres released a novella FIERCE BITCHES and his debut novel PECKERWOOD, two finely crafted debaucherous walks on the wild side that are as intensively original as they are genuinely depraved.
Inspired by the men's adventure serial paperbacks, Johnny Shaw's BLOOD & TACOS: The Beginning, is an incredibly fun-filled throw back to a forgotten genre that's as chock full of action as it is of knowing kitsch. This print-only omnibus collects the best stories of the first four issues. The collection is a limited time, limited run. Clearly, there's no time to lose.
Brett Martin's DIFFICULT MEN: BEHIND THE SCENES OF A CREATIVE REVOLUTION: FROM THE SOPRANOS AND THE WIRE TO MAD MEN AND BREAKING BAD
is a fascinating, gossipy, impossible to put down outsider's guilty pleasure account of the recent "golden age" of television. Martin strives to provide a broader history of the evolution of cable television alongside the metamorphosis of some of the greatest shows to grace the small screen. The real fevered joy of the book is the accounts of favorite television creators blazing trails and making history crafting some of the finest hours of television of any generation.
Both Steve Weddle's COUNTRY HARDBALL and Daniel Woodrell's THE MAID'S VERSION were two of my absolute favorite books of this year, let alone any recent year. Both are hauntingly beautiful collages of Southern working class communities that mix crime with plenty of tragedy and are destined to become frequent re-reads as well.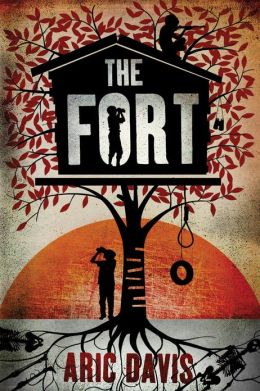 Jennifer Jordan: She Can't Remember Much, But These Were Shiny
THE FORT – Aric Davis
CONFESSIONS OF AL CAPONE – Loren D. Estelman
THE WRATH OF ANGELS – John Connolly
BIG MARIA – Johnny Shaw
Jon Jordan:
MARCH Book One by John Lewis and Andrew Aydin and Nate Powell (Top Shelf)
EVIL IN ALL ITS DISGUISES by Hilary Davidson (Forge)

ASK NOT by Max Allan Collins (Forge)
SEVEN KINDS OF HELL by Dana Cameron (47 North)
RED 1-2-3 by John Katzenbach (Mysterious Press)
SILENT CITY by Alex Segura (Codorus Press)
Ruth Jordan:
Pick five I was asked. Five?????? That's not enough, not even close. So my strange algorithm for this year's selection in the favorite of category includes the following criteria. I read them in one sitting, the experience was even better than I had hoped. Other people were as psyched as I was. And the last is that they popped into my head almost immediately.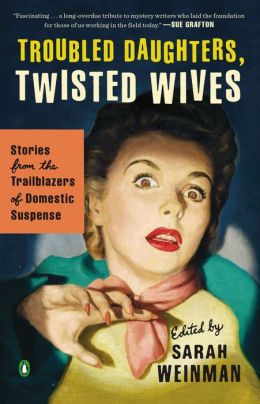 The short story collection TROUBLED DAUGHTERS, TWISTED WIVES edited by Sarah Weinman .
So rarely is there a collection this educated without being academically dry it would have made my list even if I didn't love each entry. Ms. Weinman will introduce most to new authors and the authors tell great stories.
Robert Crais's stand-alone SUSPECT was the best man and a dog book I've read since those first Lassie novels as a young girl. Loved the author showing this part of himself.
JOYLAND from Stephen King was simply delightful. If you were ever a King fan this book will remind you of the time when you first started flirting with his work. Vintage King.
Joelle Charbonneau's THE TESTING is a YA book that packed a real punch for me. Intelligent quest novel that had me turning pages long into the night and seriously contemplating blackmail to get my hands on the sequel (the cliff hanger is that good).
Kate Atkinson's LIFE AFTER LIFE blew my socks off. It's that simple.
A special thanks here to Charlaine Harris. Long one of my favorite authors, this year marked the last outing for Sookie Stackhouse. DEADLOCKED stirred up a little controversy upon its release. People are that invested in the series at this point. I loved this series from beginning to end. No one but Charlaine Harris could have put together this cast of characters, running themes, humor, sorrow, and life and created such a sublime parable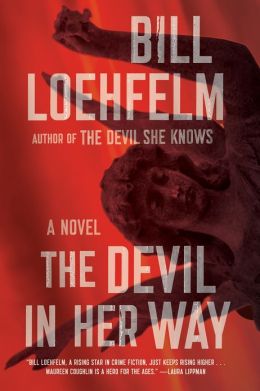 of contemporary America. I am beyond stoked that everyone knows her name and looking forward to what she has in store for readers next!
Jeremy Lynch
ORDINARY GRACE by William Kent Kreuger
THE DEVIL IN HER WAY by Bill Loehfelm
The Junior Bender series (CRASHED, LITTLE ELVISES and THE FAME THIEF) by Timothy Hallinan
SUSPECT by Robert Crais
KILL CITY BLUES by Richard Kadrey
Dan Malmon:
THE LAST POLICEMAN by Ben H. Winters, Quirk Books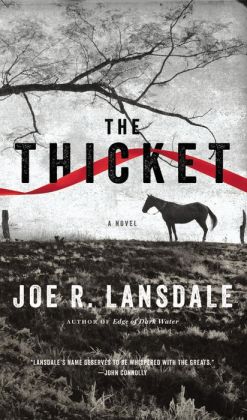 GUN MACHINE by Warren Ellis, Mulholland Books
DEAD THINGS by Stephen Blackmoore, DAW
THE THICKET by Joe R. Lansdale, Mulholland Books
BIG REAP by Chris F. Holm, Angry Robot
Kate Malmon:
HARD BOUNCE by Todd Robinson, Tyrus Books
WHAT DOESN'T KILL HER by Max Allen Collins, Thomas & Mercer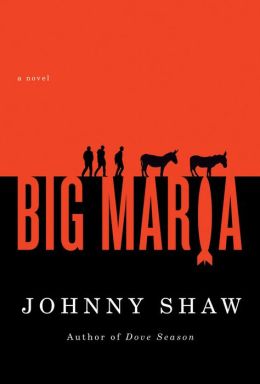 SEVEN KINDS OF HELL by Dana Cameron, 47North
BRILLIANCE by Marcus Sakey, Thomas & Mercer
BIG MARIA by Johnny Shaw, Thomas & Mercer
Erica Ruth Neubauer:
Adult Novels:
GODS OF GOTHAM by Lyndsay Faye
POPPET by Mo Hayder
DEAD HARVEST by Chris Holm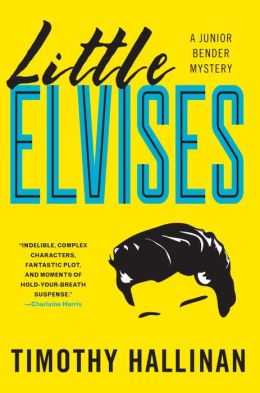 SANDMAN SLIM by Richard Kadrey
THE LAST POLICEMAN  by Ben Winters
JOYLAND by Stephen King
SEVEN KINDS OF HELL by Dana Cameron
The Junior Bender series (CRASHED, LITTLE ELVISES and THE FAME THIEF) by Timothy Hallinan
HEADS YOU LOSE by Lisa Lutz and David Hayward
FACES OF THE GONE by Brad Parks (Also the Girl Next Door.)
HIS MAJESTY'S HOPE by Susan Elia MacNeal
THE BLACKBIRDER by Dorothy Hughes
Young Adult Novels:
THE TESTING by Joelle Charbonneau
CODE NAME VERITY by Elizabeth Wein
DARE ME by Megan Abbott
I AM THE MESSENGER by Markus Zusak
ALL THESE THINGS I'VE DONE by Gabrielle Zevin (As well as the other two in the series: Because it is my Blood and In the Age of Love and Chocolate.)
Ayo Onatade:
THE SHINING GIRLS by Lauren Beukes (Harper Collins)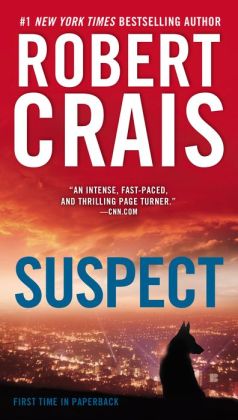 THE DOUBLE by George Pelecanos (Orion)
SUSPECT by Robert Crais (Orion)
THE TWELFTH DEPARTMENT by William Ryan (Mantle)
THEN WE TAKE BERLIN by John Lawton (Atlantic)
THE SAINTS OF THE SHADOW BIBLE by Ian Rankin (Orion)
DEAD MAN'S LAND by Robert Ryan (Simon & Schuster)
HOW A GUNMAN SAYS GOODBYE by Malcolm Mackay (Pan Macmillan)
Bryan VanMeter:
DARK CITY by F. Paul Wilson
BRILLIANCE by Marcus Sakey
YOU by Austin Grossman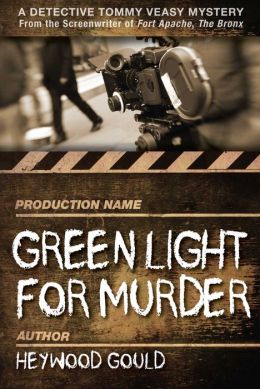 GREENLIGHT FOR MURDER by Heywood Gould
THE TESTING and INDEPENDENT STUDY by Joelle Charbonneau (yes they're two books, but one series, so it counts)
(Special mention to THE MARTIAN by Andy Weir. It comes out in Feb 2014, but I read it in 2013 so it is one of my favorites of last year)
Comics:
Jon Jordan
Wonder Woman ongoing series by Brian Azzarello and Cliff Chiang and Tony Akins from DC
Hoax Hunters by Michael Moreci from Image
Lazarus by Greg Rucka from IDW
Astro City by Kurt Busiek from Vertigo
Strange Attractors by Charles Soule and Greg Scott from Archaia
Bryan VanMeter:
Wonder Woman by Brian Azzarello and Cliff Chiang
Green Lantern: New Guardians by Tony Bedard, Tyler Kirkman, and Batt
Rust volume 2 by Royden Lepp
Jennifer Jordan:
Every issue of Batgirl – writer, Gail Simone