Tags
Related Posts
Share This
2016 Traverse City Film Festival
Traverse City Film Festival
The 2016 Traverse City Film Festival began on July 25 and ended on July 30. Michael Moore and his crew did something no mainstream festival has ever done in this country —100% of the films in the Official US Section of the festival (fiction and documentary) were from women directors.
The 12th annual festival screened 120 feature films and 107 shorts, welcomed over 123,000 admissions across the festival's 12 different venues, offered classes in its TCFF Film School, and held panels, parties and podcasts throughout a week that saw a record high of 175 filmmakers bring their films from around the world and across the country to Northern Michigan. And a large number of them brought the films personally, held Q & As with the audience. Film makers not present were often brought to the audience via Skype.
The Founders Grand Prize for Best Film went to "The Last Reel" by Kulikar Sotho, who traveled from Cambodia to present her film. The festival's awards ceremony was live streamed, and you can find the complete list of award winners here.
I saw eight films, bailing on only one when I saw it was coming to my local art house. I also attended two panels: one composed of the rare male filmmaker present this year and one on the theme of comedies. There is so much to do, it's hard to even express it here. I advise you to look at the site.
Here are the films I saw this year.
THE LAST REEL was certainly the most profound film. It was the story of a contemporary Cambodian woman in Phnom Penh who, stumbling by a dilapidated movie house, catches a glimpse of a movie the projectionist seems to play for himself. Her discovery of what this film represents and its personal revelations for her encompasses Cambodia's horrific years after the war in Vietnam. Kulikar Sotho was present to discuss it.
A CONSPIRACY OF FAITH is the third film in the Danish Department Q trilogy, written by Jussi Adler-Olsen. Directed by Hans Petter Moland, CONSPIRACY was a tense thriller about the kidnapping of two young children from a religious community. It was well-made and acted but not for the faint of heart.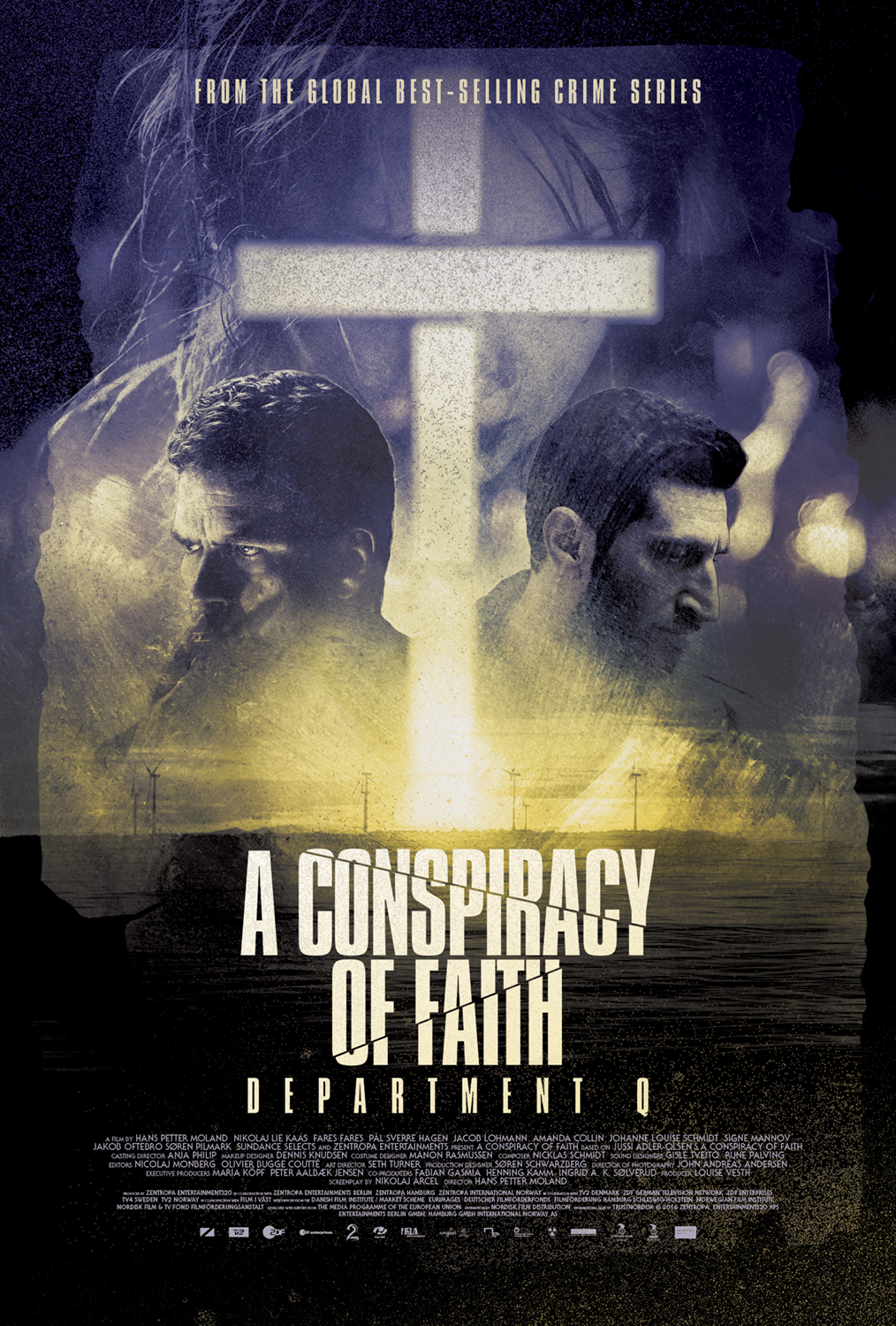 WELCOME TO NORWAY, directed by Rune Denstadt Langlo, was a delightful story about an entrepreneur of sorts who decides to turn some outbuildings into state- supported housing for refugees. The problems he encounters are sometimes played for laughs but in the end, the film is illuminating in a non-didactic way.
WOMEN IN OVERSIZED MEN'S SHIRTS ( Yngvild Sve Flikke) contrasts the story of a May-December romance with the story of a pregnant performance artist. Some crude humor doesn't diminish the high spirits here.
WOMEN WHO KILL (Ingrid Jungerman) Two women (once romantically involved) produce a podcast about women who have killed. A new love interest for one of them unleashes the paranoia just below the surface in the other. This was a cross between a comedy and a horror movie.
MY INTERSHIP IN CANADA (Philippe Falardeau) is a charming tale of a Haitian determined to win an internship with a politician in Canada. He finds work with an ex-hockey play MP in Quebec. Of course, the Haitian is far more savy than his boss and through his advice elevates the backwoods MP into a pivotal role in an important vote.
OBIT ( Vanessa Gould) was an excellent documentary about how the obituaries in the New York Times are written and how it's decided how much space will be given. The writers feel they are writing about a life more than a death.
THE KINGS OF KALLSTADT (Simone Wendell) Kallstadt is the town where Donald Trump's paternal family came from. It is also the original home of the Heinzses. I saw little charm in this film although it won an award. It seemed to be making fun of the rather dull villagers and their prosaic activities, and was especially painful to watch when they flew them to Pittsburgh (Heinz) and New York.
Now these films seem fairly obscure, I am sure. But there are many more mainstream movies. We usually decide to see movies we are unlikely to see in Detroit. There are also many revival house choices. There are also free movies every night and lots of films for kids. The film school sessions is a popular choice for potential film makers. And Traverse City is a delightful place to spend a few days.
Patti Abbott