Tags
Related Posts
Share This
5 Albums That Changed My Life: Dana Cameron
Not necessarily my favorite albums, but definitely "life-changing
music," in roughly chronological order.
1. The Who: "Who's Next"
I heard this at exactly the right time when I was a teenager, about ten years after it was released. It made me feel joy, it made me angry, it made me feel connected. I scribbled the lyrics on the margins of paperbacks. My then-boyfriend/now-husband turned me on to The Who, which led to a lot of other rock and blues bands.
2. The Cure: "The Head on the Door"
Living in London during the mid-eighties introduced me to loads of music: Killing Joke, The Sisters of Mercy, New Model Army, The Smiths, etc. Although this revealed a seriously Goth-y streak in my make-up, "In Between Days" would always make me happy. And if it hadn't been for "The Head on the Door," it might have taken me longer to discover "Disintegration," which may be one of my favorite albums ever.
3. R.E.M.: "Lifes Rich Pageant"
I spent a lot of time in the field listening to other folks playing R.E.M. and going, "Hey, I know that song! I love it!" But it wasn't until "Lifes Rich Pageant" that I finally started listening for myself.
I still love their early work, especially the guitars and strings, and I still don't understand the lyrics, but I don't care.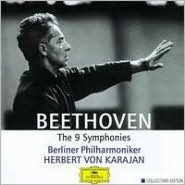 4. Beethoven: "The Nine Symphonies" (Herbert von Karajan and the
Berlin Philharmonic)
When I work on historical research, I listen to classical music. Beethoven, particularly the symphonies, got me through grad school and my dissertation. You can wash, label, sort, and analyze thousands of artifacts, alone, in a windowless basement, if you have Ludwig. Once, having made a discovery, I belted out "Ode to Joy" on the steps of Van Pelt Library. That was awkward, because I can't sing worth a damn and I don't know any of the words to "Ode to Joy," but I was very happy.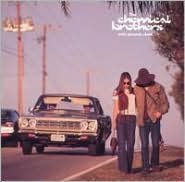 5. The Chemical Brothers: "Exit Planet Dust"
I walked into a music store and heard "Leave Home" playing. I immediately cornered the kid behind the counter and said "Who is that? Get me that, I need that, now!" Fortunately, he understood my enthusiasm, and this album led me to The Crystal Method, The Prodigy, Fatboy Slim, and more recently, Deadmau5. Electronica and dance music makes me type faster, and sometimes even think faster, I'm pretty sure.
Dana
"In addition to six archaeology mysteries, Dana Cameron's most recent short story is the hard-edged thriller "One Soul at a Time" (in ELLERY QUEEN MYSTERY MAGAZINE). Her latest colonial noir story, "Disarming," won the Agatha and has been nominated for the Anthony and Macavity awards: "Disarming" follows Anna Hoyt's adventures, beginning in the Edgar-nominated "Femme Sole."  Dana's latest Fangborn stories are "Swing Shift" and "Love Knot;" the first of three Fangborn novels, SEVEN KINDS OF HELL, will be published in March 2013 by 47North. Dana lives in Massachusetts with her husband and benevolent feline overlords."
You can find her at www.danacameron.com, and on Facebook and Twitter.