Tags
Related Posts
Share This
5 Albums That Changed My Life: Steve Ulfelder
5 Albums That Changed My Life
By Steve Ulfelder
You know, this is a surprisingly difficult topic to write about. It's like opening your underwear drawer to a bunch of strangers: mucho intimacy with a strong likelihood of derision.
But enough about my boxer briefs. Deep breath and away we go.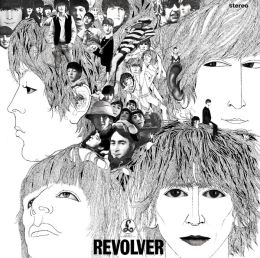 The Beatles – Revolver
My parents are from an awkward in-between era – they were born too late to be part of the Greatest Generation that won World War II, but by the time the '60s youth revolution hit, they were married with three kids and a mortgage and car payments. They lay their heads in an Orange County tract house, but their hearts were in Haight-Ashbury and Woodstock.
As a result, we always had quite a mish-mosh of record albums on the sturdy shelves near the living-room hi-fi. Burt Bacharach, Herb Alpert and the Tijuana Brass, Johnny Cash Live at Folsom Prison, schmaltzy soundtracks, all the titans of jazz, Doris Day, the Beach Boys' Pet Sounds, you name it.
And the Beatles. Specifically, Sgt. Pepper's Lonely Hearts Club Band and Revolver.
Like any right-thinking person, I love and continue (45 years later!) to be awed by Sgt. Pepper, but it was always Revolver that spoke to me. As only a kid can, I listened to it over and over, Side One then Side Two, never skipping a number, until my poor mother begged me to go outside and play.
The brilliance of the songs is a given, but there's more to it: this album feels like an album, like a snapshot of a band at a particular moment in time. The flow, the vibe – Revolver set my expectations regarding what a record album can and should be.
It's a high bar.
The Clash – untitled bootleg
I had to pick a punk rock record for this list. It was the music that formed me, that shaped my identity and sensibilities as a teenager. But which way to go? The Ramones? The Sex Pistols? The record that everybody calls Green Clash? (Side note: I don't have many rock-and-roll claims to fame, but I did see the Clash in their first-ever U.S. appearance, at the old Harvard Square Theater in 1978. Talk about a life-changing experience.)
I decided to make an obscure pick here, with a Clash bootleg. In fact, it's so obscure that although I played this record thousands of times at volumes that made me many enemies in college, I don't know its name. It came in a plain white sleeve, with a blank label. Even after research at websites devoted to Clash bootlegs, I can't positively ID the record. Judging from the audience's knowing reaction to "(White Man) in Hammersmith Palais," I believe it was recorded in the UK.
Other than that, the important thing is that the bootleg captures the band's pace and fury at its best. Joe forgets lyrics. Joe forgets to play his guitar. Mick fills in as best he can. The Clash rockets from one number into the next, until what may be my favorite rock song ever – "Complete Control" – makes my head and heart explode.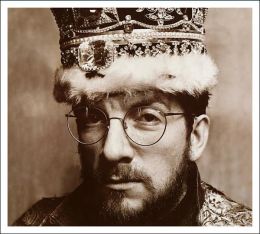 Elvis Costello – King of America
Elvis Costello is my guy. During my teen years, he's the one I identified with and rooted for. I looked on in horror when, early in his career, he did a series of dumb things that guaranteed he'd never be a pop star in the U.S. I've seen him in concert a dozen times, and the way Elvis and I are aging together is a great source of pleasure.
Because I'm a devoted fan, I feel entitled to criticize Costello when he deserves it. And the truth is, many of his songs are clever – but merely clever, with wordplay and puns that don't connect to anything or add up to much.
Which is why King of America is my favorite record of his: it's got genuine heart. This one was recorded after Costello's stock fell. After a divorce, after bad breakups with both a girlfriend and his backup band. All this pain and resulting humility is evident starting with the album's ironic title. And for once in his career, Costello didn't hide that pain behind too-clever-by-half lyrics.
Listening to King of America is like going out for a drink with an old friend – a class-clown friend, a buddy who always seemed sunny and untroubled – and learning that he, like you, is scrambling like hell to patch together a useful, meaningful life.
Elizabeth Cook – Welder
One reason I chose King of America for this list is that its rootsy, country feel makes a nice transition to the type of music I prefer these days, which has been dubbed Outlaw Country. This subgenre has room for all-time greats (Willie Nelson, Johnny Cash, Hank), but its focus is rough-around-the-edges types who scoff at today's poppy NashVegas music. Some of my faves: Billy Joe Shaver, Steve Earle, Son Volt, Old 97's, Reckless Kelly, Robert Earl Keen, Shooter Jennings … I could go on.
Elizabeth Cook is an Outlaw Country star, and Welder is a gorgeous album: sexy, funny, aching, earthy. Cook could be the new Faith Hill if she chose, but she refuses to sand herself down that way. I greatly respect that. (I also have a massive crush on her, though I imagine you've figured that out by now.)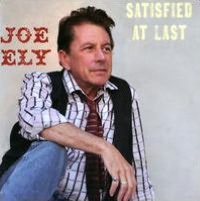 Joe Ely – Satisfied at Last
This is art by a full-grown man examining his life with, by turns, bemusement and sadness and pride. Ely lists his regrets great and small; he considers God and the afterlife; he tells stories with economy and heart. Every number is perfect.
Here's the highest compliment I can pay: If Conway Sax, my series protagonist, were one hell of a talented musician, this is the record he would write. In fact, I hereby declare "I'm a Man Now," the album's next-to-last song, Conway's theme:
I'm a man now, I ain't no kid
I done some things I never should have did
I paid the price – my weight in pain
I'm a man now, I'm free of shame
I've been a runner for decades. I was once pretty serious about it, but I find myself running less and slower. For the past few years, if you want the truth, I've done nearly all my running at the local middle-school track, and only in warm weather.
So on the one hand, my runs are a sad sight: a fiftysomething man scuffling around, logging 12-minute miles.
But boy, do I love that track, my town, the view. There are the pretty ballfields, of course, and a wetlands area below. There's the handsome school itself. And on every lap, I catch a glimpse of the steeple of my longtime church.
To run laps in a place you love. To run them slower and slower as the years pass. To reflect and recall and regret as you run, and to laugh at yourself about all of it.
I listen to Joe Ely as I run. I believe he would understand.
Steve Ulfelder is the Edgar-nominated author of the Conway Sax novels: Purgatory Chasm, The Whole Lie, and Shotgun Lullaby. Find Steve at www.ulfelder.com.