Tags
Related Posts
Share This
5 Albums that ROCKED me: Derek Haas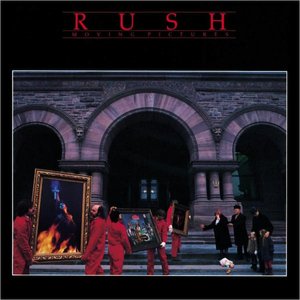 I've never been asked what music I listen to as an author/screenwriter, so this is a fun one for me. I always listen to music while I write, which my assistant can attest to as it is usually blaring. Here are my favorites…
1. RUSH – Moving Pictures. This came out when I was ten but I didn't discover it until I was fourteen because my parents only had Willie Nelson and Loretta Lynn on the radio (I grew up in Dallas.) These are three titans of rock creating some of their greatest hits: "Tom Sawyer," "Red Barchetta," "Limelight" and the great instrumental "YYZ." Solid album, top to bottom, and I'm glad they are finally nominated for the rock and roll hall of fame. Well deserved.
2. PEARL JAM – Vs. I love pretty much every Pearl Jam album, but Vs. was the one that hit the stratosphere for me. I was lucky enough to be in college when we had one of those revolutions in rock, and while I dug the hell out of Nirvana, Soundgarden, Smashing Pumpkins and Alice in Chains, I was always a Pearl Jam fan first. I saw them first in '95 in Austin, TX, with the Ramones opening. Seen them 6 times since. Great performers live who write songs with substance.
3. RAGE AGAINST THE MACHINE – Evil Empire. I listen to this album more than any when I'm writing. It gets the creative energy flying and makes me want to crank out pages. Tom Morello's strange licks, Tim Bob's powerful bass lines, and Zack's barely-contained-fury vocals make for a classic album of angry rock. Just the mood I like to be in when I'm putting pen to paper.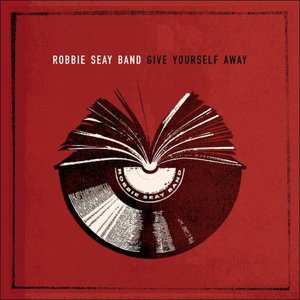 4. THE BLACK CROWES – Shake Your Money Maker. Yeah, I had to throw on some Southern Rock. This album came out just as the music world was changing from hair bands to grunge, and somehow it fits perfectly to bridge that gap. I love Chris Robinson's liquor soaked voice as he rips through "Jealous Again" and "Sister Luck," and then brings the soul to "She Talks To Angels." Great album.
5. MICHAEL MCDERMOTT – Noise From Words. One of Stephen King's favorite artists is one of mine as well. If you've read Rose Madder, than you know the main character runs around wearing a Michael McDermott T-shirt. If you've never listened to him, do yourself a favor and check out anything from his canon. He's an amazingly talented Chicago songwriter who wears his heart in his vocals.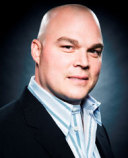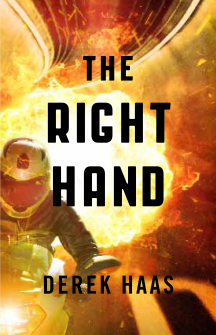 DEREK HAAS is the author of THE SILVER BEAR, COLUMBUS and DARK MEN . His most recent, THE RIGHT HAND, was released by Mulholland Books on November 13th. Derek also co-wrote the screenplays for 3:10 TO YUMA, WANTED, THE DOUBLE and is executive producer for NBC's CHICAGO FIRE. He is the creator and editor of popcornfiction.com. Derek lives in Los Angeles. He can be found on Twitter and Facebook.