Tags
Related Posts
Share This
5 Books, Albums that changed my life: Bill Loehfelm
FIVE BOOKS AND ALBUMS: Five works I discovered in high school that had a permanent impact on my imagination.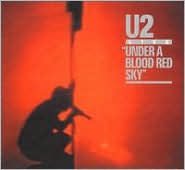 WAR/UNDER A BLOOD RED SKY – U2 Though WAR was the studio album and SKY the live EP of the subsequent tour, I put these two together because I discovered them that way. A junior year classmate, a U2 fan way before the rest of us, gave me a cassette with one album on each side. I was hooked. "Pride" had just hit rock radio in NY. When THE UNFORGETTABLE FIRE came out, that album formed a triumvirate with the albums I already knew that changed my life. That sound, that voice – as a scared, shy, quiet teenager who was practically crippled with longing, U2 was everything I wanted to be. Wild. Defiant. Romantic. On a mission. They sounded like the true size of the world. They made me believe big things, a big life, were possible. My favorite band to this day.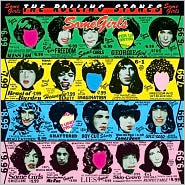 SOME GIRLS – the Rolling Stones I first heard it as an eight-track in my father's convertible. This album as much as any book introduced me to noir. I could not believe you could say, "Fat girls just wanna get fucked all night" on a record. Obviously, at a certain stage, I had discovered, the rules no longer applied. Who knew what else was possible? With its tales of whips, beasts, far away eyes and "booze and pills and powders," listening to this album was like hearing the adult world's dirty secrets, it felt voyeuristic – and it was happening in Manhattan, in Central Park, on Seventh Avenue and in all the dark corners in between. Not that far from where I was growing up. All I had to do was, someday, get there.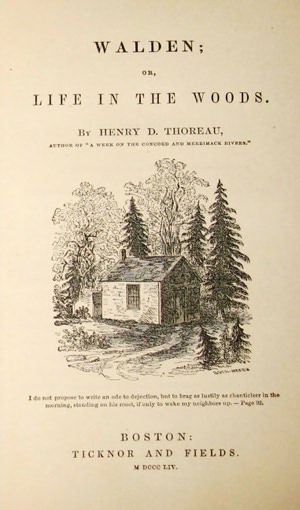 WALDEN – Henry David Thoreau I was an angsty, bored-to-death teen. What's not to like about being told that not only are boredom and angst fixable, they're noble and the only responsible reaction to the everyday world? He made independence of mind and lifestyle so simple and subversive at the same time. His words about building your own life from the ground up have always been with me. When I left New York and when I left teaching to commit to writing, I did both with his words in my head. Like the Stones, in his own way, Thoreau was teaching me I could do whatever the fuck I wanted with my life.
THE DARK KNIGHT RETURNS – Frank Miller Tight and tough prose framing a world of sudden violence, constant moral compromise and losing battles, Miller's classic graphic novel retelling of the Batman myth was my introduction to noir in literature; I would come to the other classics later. Even the art is angular and shadowy, everything draped in black and blue and shades of gray. Everything about it was raw and brutal and beautiful. It was proof you could work with genre and try to turn it on its head at the same time. You have to look close, but there are a couple of conscious nods to it in THE DEVIL SHE
KNOWS.
THE GREAT GATSBY – F. Scott Fitzgerald This was the first book where the voice I heard in my head as I read sounded like my voice. Unlike THE DARK KNIGHT and SOME GIRLS, its darkness was less obvious to me, more insidious and mysterious. I couldn't discern if Fitzgerald felt beauty was at its core corrupt and destructive, or if corruption when held to the light glinted with veins of beauty. GATSBY was smooth and deep and lyrical, deceptive and dishonest and shot through with hope. It's like being whispered to from across a lightless room. Bono had the voice I wanted and would never have. GATSBY was the voice I felt I could have. It was the first book I read where I thought, "I can do that." It's amazing how fucking arrogant we can be at seventeen. But it got the job done. It made me believe I
could be a writer.
Bill Loehfelm
Bill is the author of three novels, most recently THE DEVIL SHE KNOWS, published in 2011 by Sarah Crichton Books/Farrar, Straus, & Giroux, as well as FRESH KILLS (2008), winner of the first Amazon Breakthrough Novel Award, and BLOODROOT (2009), both published by Penguin. All three novels are set in Bill's hometown of Staten Island. NYC.
Born in Park Slope, Bill grew up in Brooklyn and on Staten Island. After college in Scranton, PA, where he studied communications and English, he taught high school English on Staten Island. In 1997, he moved to New Orleans, where he has taught high school and college, worked in an antique shop, and done absolutely everything there is to do in the bar and restaurant business (except cook). He received his MA from the University of New Orleans in 2005 and is currently a Writer-in-Residence with UNO's MFA program. He plays drums in the Ibervillains, a rock and soul cover band.
Bill lives in New Orleans' Garden District with his wife, AC Lambeth, a writer and yoga instructor, and their two dogs. He can be found on his web site, Twitter and Facebook.