Tags
Related Posts
Share This
5 Books & Albums that changed my life: Daniel Palmer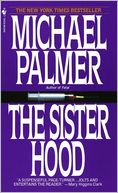 THE SISTERHOOD by Michael Palmer (1982)
This is the first book my father published, and it changed my life because it changed his.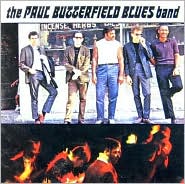 The Paul Butterfield Blues Band by Paul Butterfield Blues Band (1965)
I learned to play harmonica listening to this album, and it taught me how to feel the blues, not just hear it.
ON WRITING by Stephen King (2000)
Taught me the two of the most valuable lessons on becoming a writer: read and write.
Love Stinks by The J. Geils Band (1980)
Because this was one of the first cover songs my high school band learned to play, and who would have imagined that sixteen years after the fact, I would end up marrying the drummer's daughter and the J. Geils Band would play at our wedding.
MARATHON MAN by William Goldman (1974)


I read it and so began my love affair with thrillers.
Daniel
Daniel Palmer is the author of Delirious and his latest Helpless. You can learn more at his website and can follow him on Twitter.