Tags
Related Posts
Share This
Hank Phillippi Ryan: 5 Books, Albums That Changed my Life
THE SHINING by Stephen King I have a confession to make about this. It was a long time ago, so I can't get in trouble with my former employers, so I suppose it can't hurt to tell. It was back in 1980, when it first came out, and I was a reporter and weekend anchor for a TV  station in Atlanta. I started reading the book–and realized I could not stop. I couldn't do anything but read it. So I actually called in sick to the station–pretended I was sick!–so I could stay home and read. I'd been a TV reporter since 1975, and had written stories every day, you know? So i was always interested in storytelling. But it wasn't until I began writing mysteries  that the incredible value of this book as a textbook became clear. Suspense. Cliffhangers. People you care about. Characters with individual recognizable voices. Conflict on every page. Writing such a good story that the reader literally cannot stop reading. I think about this book all the time now.
WINTERS TALE: by Mark Helprin  Seems like it's the exact opposite of the oh-so-commercial Stephen King. It's a gorgeous, voluptuous "literary novel" with dozens of characters, taking place in two different centuries, fantasy and love and brilliant philosophy and themes and drama and passion and intrigue. And describing it that way, it actually has a lot in common with Stephen King. But in this case, I was so taken by the writing that I almost couldn't read it slowly enough–know what I mean? And now I still pick it up from time to time, just to get immersed in that fantastic writing–writing that's original and complicated and rich–but never self-conscious.  It's one of those books where the walls fall away when you're reading. And again, from it I learned that the best, most compelling books are simply a good story.
THE CLUE IN THE DIARY or any of the Nancy Drew books. The Clue in the Diary, in particular, I read when I was about eight, and thought for most of the book that it was about a dairy. I kept thinking—shouldn't there be–cows? But I adored Nancy Drew books–not Nancy, so much, always, she was kind of prissy and self-centered–but I did love the idea that the could be mysteries, and you could solve them and save the day and have a cool car.  I was a pretty geeky kid, so the people who lived in-what as it called? Riverdale was Archie, and River City is Music Man—were my pals. And I wished I could live there, too, and help Nancy and Bess and George look for clues. Looking back on these books now, they're kind of–awful. But that didn't matter at the time. They taught me to think analytically, I'm sure–a still haven't grown out of the need to solve the mystery before the sleuth does–and I still love it when the author fools me.
MEET THE BEATLES  Or, maybe Sergeant Pepper. Certainly Abbey Road.  I remember very clearly when I first heard I Want To Hold your Hand. I thought—hey–that sounds different. And it did, remember? That album, and all the Beatles songs, were the gateway drugs for me–the way into music and the love of rock and roll.  I wanted to be a disc jockey for the longest time. I used to tape songs from the radio on my reel-to-reel tape recorder, then edit them back together in the order I wanted to hear them. (Told you I was geeky.) But music took over my life for a long time. I worked as an editorial assistant at Rolling Stone Magazine for about two years– in the political section, yes–but still, music was never far away.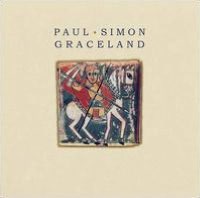 Paul Simon.  Whatever he writes, whatever he sings, whatever he does. Here's the essence of writer and storyteller, right? Those quirky, thoughtful, perceptive, poignant words–with his innovative and imaginative and exploratory music. How could someone write "America?" "So I smoked a pack of cigarettes, she read her magazine, and the moon rose over an open field…"  or Graceland? "Losing love is like a window in your heart…" Or American Tune-"Many's the time I've been mistaken, and many times confused…" I have to admit, starting with SOUNDS OF SILENCE and on through GRACELAND and RHYTHM of the SAINTS, I am blown away by his words, and his music, and his brain. (Paul, call me.) Ah, still crazy after all these years.
Hank
A former US Senate staffer and political campaign aide, HANK PHILLIPPI RYAN is the investigative reporter for Boston's NBC affiliate, and has won twenty-seven Emmys and ten Edward R. Murrow awards. A bestselling author of four mystery novels, Ryan has won the Agatha, Anthony, and Macavity awards. She's on the national board of directors of Mystery Writers of America and Sisters in Crime. Her latest, THE OTHER WOMAN, is in stores now. Stop by her site , or her Facebook page, and get to know her.