Tags
Related Posts
Share This
5 Books That Changed My Life by Elizabeth Zelvin
As one of the generation of women who kicked and screamed our way to a world in which women are heads of state, astronauts, and brain surgeons, I have quite a different list of life-changing books than, say, James Lee Burke's. I recently reread two of them, both novels about writers, and the origins of my lifelong quest to "be a writer" were startlingly obvious.
1. Louisa May Alcott, Little Women. The only reason this book is not considered the Great American Novel (along with Huckleberry Finn) is that its millions of readers over almost 150 years have been mostly girls and women. Sure, there's some Transcendental moralizing. But the language is still fresh and immediate, the characters ring true, and yes, I still cry when Beth dies. But what really got hold of me was Jo's struggle to write, what an imperative it became when the fit was on her, and how she had to persevere.
2. L.M. Montgomery, Emily of New Moon. This was a later work (1923) by the author of Anne of Green Gables. Emily was a poet, and I liked her a lot better than Anne—the dozens of times I read both books as a child and when I revisited them on my Kindle recently. Emily too had a burning desire to write, in spite of disapproval from her family and ridicule from those around her. In the second book, her strict aunt lets her go off to school in the city on the condition that she promises not to write at all during the period she's there. She negotiates a compromise—that she won't write fiction—that both satisfies her aunt and does her good in terms of craft. From the age of 7 or 8, I thought I knew what "being a writer" meant because of Emily (and Jo to a lesser extent, since I met her later, at 10 or 11).
3. Anne Frank, The Diary of A Young Girl. I was 11 when Anne Frank's diary was first published in English, and I immediately started keeping a diary myself. I've been too afraid of the pain to go back to Anne's story (visiting the Secret Annex in Amsterdam a few years ago was a devastating experience), but what Anne taught me is that if I want to be authentic, I have to consider and write about my feelings. In that regard, I probably owe her for both my careers, as therapist and writer, as well as my personal style and values. I came from a brainy family that didn't really get it about emotions, didn't value empathy and depth of feeling, and didn't necessarily think that most people were good at heart.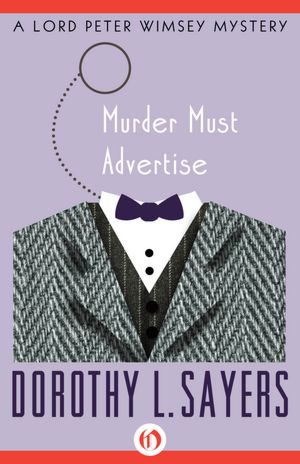 4. Dorothy L. Sayers, Murder Must Advertise. This one was my mystery conversion book. I was just out of college with a shelf full of what we then called literature (vs "literary fiction") and a degree in English, waiting to be given an assignment as a Peace Corps Volunteer. I took a job (as a secretary—the girls always had to start as secretaries) at the ad agency J. Walter Thompson. I've heard contrary opinions, but the story I was told was that Murder Must Advertise was set, lethal iron staircase and all, in a fictionalized version of the London office of JWT. I fell in love with genre fiction, especially mysteries, on the spot, jumped the wall, and never looked back.
5. Anne Sexton, The Book of Folly. (1972) This is the book that made me a poet, an important part of who I was for the next thirty years. It equipped me to deal, later, with becoming a mystery author in the era when, all too often, we don't get paid for our work and nobody comes to our signings—just like poets. I wasn't drawn to Sexton's love affair with death. The shrink in me suspects that if she'd gone to AA and had access to today's medications, she might have lived to a ripe old age. But before I read her work, I was an old English major who was absolutely clueless about poetry. I remember reading some of those poems with genuine joy and excitement, because they (unlike, say, Wallace Stevens's) were about something I could relate to: a woman's authentic, deeply felt experience. Too often dismissed as "confessional" (confessional, schmonfessional, as my mother might have said), Sexton spoke to me because, like Anne Frank, she was "talking real."
Elizabeth
Elizabeth Zelvin is a New York City psychotherapist whose mysteries feature recovering alcoholic Bruce Kohler. Death Will Extend Your Vacation is the latest in the series, following Death Will Get You Sober and Death Will Help You Leave Him. Liz is a three-time Agatha Award nominee and a Derringer Award nominee for Best Short Story. Her stories have appeared in Ellery Queen's Mystery Magazine and various anthologies and e-zines. Outrageous Older Woman, her CD of original songs, was released in 2012. More about her, and her books, can be found on her website.