Tags
Related Posts
Share This
5 Books that changed my life: Elizabeth Haynes
Editor's note: Be sure to check out this week's contest and enter to win a copy of Elizabeth Haynes' latest.
Only five?? Every book I read changes my life a little bit… but I will narrow it
down to the books I've read and re-read!
Agatha Christie – And Then There Were None.
This was the first Christie I read, probably around the age of eleven or twelve, and most likely provoked by watching the movie (I was a great believer in books beating movies every time) . This perfect mystery inspired my abrupt transition from romance (I seem to remember the Candlelight Ecstasy series was my favourite) to crime. I worked my way through Christie's books with the assistance of my local library, and quickly established a preference for Poirot and Marple mysteries. Christie was my springboard into the mystery pool and I never climbed back out again.
Susan Jeffers – Feel the Fear and Do it Anyway
I read this seminal self-help book at university and it has probably had more influence over me than any other. It was recommended to me and in turn I found myself buying new copies and giving them away to anyone I knew who was going through a tough time. I've always been a very positive person, but Susan Jeffers gave me reasons to stay cheerful when life felt overwhelming. She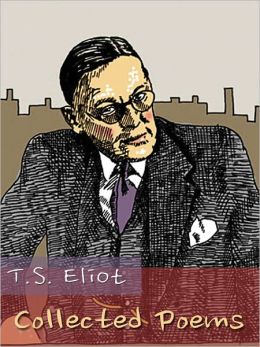 gave me courage and self-belief, where I had none.
T S Eliot – Collected Poems
I studied Eliot's The Waste Land for English A Level exams. I remember laughing with my friends – and even writing a parody – because back then it made no sense to me at all. But even when I no longer needed to, I kept returning to Eliot and discovering new layers of beauty and meaning. I wrote my university dissertation on Eliot and Rilke and their metaphors for death. More recently, Eliot has been a big influence on my third book, Human Remains, which has death, solitude and social isolation as its themes. Every time I read The Collected Poems I get something new from it, which to me is something that only inspirational poetry can do.
Paul Britton – The Jigsaw Man
If you read the Amazon reviews for this book, you will find opinions are set at dramatic opposites. This is because Paul Britton, formerly a celebrated forensic psychologist, was dramatically and publicly discredited following his work on the Rachel Nickell murder case. But armed with the knowledge of subsequent events, Britton's exploration of his casefiles, some of the most notorious murders in Britain in the 1980s and 1990s, make for fascinating if gruesome reading. The cases are extraordinarily moving, and Britton's book provides a useful insight into the efforts undertaken by the police to get justice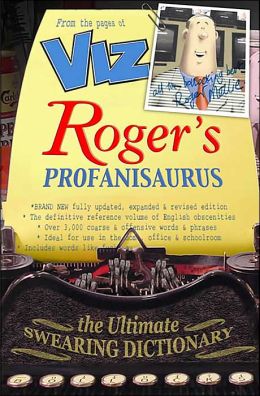 for the victims of violent crime.
Roger's Profanisaurus
No, that isn't a misspelling – and if you've not come across this book before, and you're not easily offended, it's definitely worth a look. Put simply, it's a dictionary of swear words, rude things and euphemisms, and at a deeper level it can serve as a study of that most indefinable of things, the British sense of humour. I discovered the Profanisaurus whilst working for the police as part of a small team of analysts. We had become very good friends and we worked brilliantly together, but sometimes the work got us down – and on those occasions we would reach into the bottom drawer of Chris's desk and bring out the Profanisaurus. We would all pick a random page number and read out the best one on that page. This would often involve a complete inability to speak for several seconds at a time, and streaming tears of mirth. There is no book funnier, or less appropriate for a business environment. When I started my career break I bought my own copy, and whilst it's not quite the same chortling away to myself in my writing shed, it admirably fulfils my need for mindless procrastination, and I can justify it as a means of developing my writer's vocabulary.
Elizabeth
Elizabeth Haynes
Elizabeth Haynes is a police intelligence analyst. She started writing fiction in 2006 thanks to the annual challenge of National Novel Writing Month (Nanowrimo) and the encouragement of the creative writing courses at West Dean College. She lives in a village near Maidstone, Kent, with her husband and son.