Tags
Related Posts
Share This
5 Books that changed my life: ROSEMARY HARRIS
I guess books that change your life tend to come along when you are young and more…changeable. That may account for the absence of anything from this century on this list .
OUT OF AFRICA by Isak Dinesen
Gave me my love for nature and Africa. It was about as far away from my childhood in Brooklyn as I could imagine – and I loved it. I wanted a farm in the Ngong Hills.
AT PLAY IN THE FIELDS OF THE LORD by Peter Mathiessen
My social consciousness book. How could we do this to the natives? Maybe organized religion isn't all it's cracked up to be.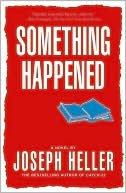 SMALL CHANGES by Marge Piercy
Golly, I don't have to just go to college, get married, and be with the same boring guy for the rest of my life? (This was before I met my husband 😉
SOMETHING HAPPENED by Joseph Heller
Businessman talking about his life..or is he?
THE EASTER PARADE by Richard Yates
Two sisters – not always happy. I had a sister.
Rosemary
Rosemary Harris writes traditional mysteries featuring amateur sleuth Paula Holliday. In her debut novel, PUSHING UP DAISIES, Paula – a transplanted city girl who moves to the suburbs – finds a mummified body. That book was inspired by a real mummified body found not far from Rosemary's home in suburban Connecticut and was nominated for both the Agatha and the Anthony for Best First Novel of 2008.
She is the 2011 president of Mystery Writers of America, NY Chapter (inc. PA, NJ and CT) and past president of Sisters in Crime New England. She blogs at www.jungleredwriters.com with Julia Spencer Fleming, Deborah Crombie, Hallie Ephron, Rhys Bowen, Jan Brogan, Roberta Isleib and Hank Phillippi Ryan.
When she's not writing or reading, Harris finds time for gardening, hiking the national parks and volunteering at Habitat for Humanity. She and her husband have been on 8 HFH trips including builds in New Orleans, Cambodia, Mexico, Tanzania, El Salvador and China. With the help of many friends in the book publishing industry, they have founded a community library in central Tanzania. They live – with a large golden retriever – in NYC and Fairfield County, CT.
She may be reached at www.rosemaryharris.com