Tags
Related Posts
Share This
5 Books That Changed My Life: Sarah Graves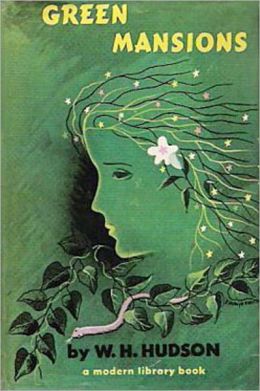 Green Mansions by W.H. Hudson starred a young man named Abel, but for me the important character was Rima the Bird-Girl, and after that the wild, strange forests of Venezuela. For a Wisconsin kid that was a heady brew: romance , danger, and exotic settings all mixed up with ideas of guilt, innocence, and redemption – or the lack of it.
A Scent of New-Mown Hay (John Blackburn) provided my first exposure to the kind of frightening fiction that needs no alien monsters or supernatural ghouls but relies on the enemy being us. Well, us and some unpleasant members of the vegetable kingdom, that is… The wonderful chills John Blackburn's first book gave me are part of the reason I try now to provide them for other people.
Shirley Jackson – all her books. Stories, too. I've said it before, but if you want to know what "having a voice" means for a writer, read anything of hers. Ideally, read Haunting of Hill House and then one of her domestic novels: say, Raising Demons or Life Among the Savages. Because if you do, you'll see that not only did she have a voice, but she could modulate it depending upon her subject. And then, like me, you'll spend your life trying to do likewise…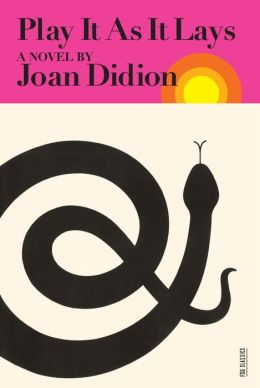 Joan Didion's Play It as It Lays – another unmistakable voice. That you could have an attitude and make it audible via the written word was a new concept for me when I first read this. Now, reading Blue Nights and Magical Thinking, I hear her voice again and appreciate her even more.
And finally – Grace Paley and her stories, beginning with Enormous Changes at the Last Minute. Again with the attitude, the voice, the point of view, but this time with a personal note: I once woke up in what I thought was truly bad trouble, and as I tend to do at such times, I went to a bookstore. There I found Enormous Changes, bought it, and read the whole thing on the spot at a table in the bookstore's café. And when I had finished it, my situation was the same but my attitude had been altered – and it has stayed that way.
Sarah Graves lives with her husband in Eastport, Maine, in the 1823 Federal-style house that helped inspire her books, the Home Repair is Homicide mysteries, set in Eastport, Maine and starring amateur home repair enthusiast Jake Tiptree. Sarah lives in a big old house much like Jake's, so she knows what she's writing about when it comes to fixing things. She's not quite so experienced in the dead-body department, but that's probably just as well. This series and the author's real-life experience have been featured in House & Garden and USA Today. She is currently at work on the first novel in her new mystery series, Winter at the Door, to be published by Bantam. The latest in her Home Repair is Homicide series, A Bat In The Belfry, was released on Tuesday.
When she's not writing — when is she ever not writing, she wonders a little wildly? — she gardens (vegetables, flowers) in summer, shovels (snow, sleet, slush, ice, more snow) in winter, and walks (and walks, and walks) a golden retriever all year round.