Tags
Related Posts
Share This
Wallace Stroby: 5 Books/Albums/Films That Changed My Life
Five things that changed my life. Are they connected? What do they mean? What do they say about me? Paging Dr. Freud…
NOTES TO MYSELF By Hugh Prather: It's looked down upon now as a prototypical touchy-feely '70s self-help book (and parodied on Saturday Night Live as "Jack Handey's Deep Thoughts"), but this personal journal really opened up my early teenage mind and heart. It helped me to be more self-aware, especially in regard to my reactions and behavior. For every New Agey musing in the book, there's a rock-solid observation, many of which stick with me to this day. One of my favorites: "Fear is static that prevents me from hearing my intuition."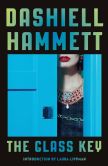 THE GLASS KEY by Dashiell Hammett. Like many crime writers, I burned through Hammett and Chandler in my teenage years, but this was the book that really left its mark on me. The hero wasn't a detective, but an alcoholic gambler and "fixer" for a local political boss who also happened to be his best friend. There's a murder, and the identity of the killer is eventually revealed, but that's almost beside the point. It's a book about friendship, loyalty, and knowing when to move on. It's also a time capsule of big-city American life in the 1930s. In my opinion, it's Hammett's finest novel.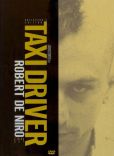 TAXI DRIVER (1976): The first film I ever saw where I felt I could actually step through the screen and enter its world. It was that vivid to me. The neon, the smoke, the scary urban nightscapes, the romantic and mournful score. Watching it now, it feels like a time machine back to 1970s New York, with all its grimy allure and danger. I saw it six times after it came out, and it wasn't lost on me that much of the film's emotional power and tactile atmosphere came from its details, some of which were oblique to the subject matter but commented on it nonetheless – street sounds outside a bodega on a hot summer night, a long lonely hallway stretching down to a busy sidewalk a world away.

DARKNESS ON THE EDGE OF TOWN, Bruce Springsteen (1978). I grew up five minutes from Asbury Park, so was familiar with Springsteen's music going back to his first albums. "Born to Run" was his breakout record, but "Darkness," coming three years later, after a bitter, hard-fought legal battle that kept him from recording, was something else entirely. Again, much of the album's power was in the poetry of its details: A street racer's '69 Chevy, his only pride in life, waits "outside the Seven-Eleven store." A young woman who's watched her dreams die "stares off alone into the night/With the eyes of one who hates for just being born." These were songs of loss, of anger and triumph. WNEW-FM in New York had been playing tracks off the album for a couple weeks before its release. I bought it the day it came out, on my way to a high school graduation party, which couldn't have been more fitting. When I left for college, it was the album I brought with me to remind me of home. It's grown to mean even more to me over the years. Still my favorite record ever.
A MORNING FOR FLAMINGOS, by James Lee Burke. I'd loved Burke's first three Dave Robicheaux novels, especially the brilliant BLACK CHERRY BLUES, but this is the one that really did for me. Beautifully evocative writing, a dynamic plot and an array of unforgettable secondary characters. On another level, it was also a meditation on moral ambiguity and the nature of evil. With this novel, Burke set the bar almost impossibly high for every other American crime writer. In a review I wrote for the Asbury Park Press back in 1990, I said FLAMINGOS "may just be the best crime novel anyone's written in the past 10 years." Make that 25.
Wallace
Wallace Stroby is the author of KINGS OF MIDNIGHT, COLD SHOT TO THE HEART, GONE 'TIL NOVEMBER, THE HEARTBREAK LOUNGE and THE BARBED-WIRE KISS, His sixth novel, SHOOT THE WOMAN FIRST, will be published by St. Martin's Press later this year. Check him out on Facebook and Twitter.