Tags
Related Posts
Share This
5 books/movies that changed my life
THE INSTANT ENEMY 

by Ross Macdonald
When I first decided to become a film producer in 1974, I called Ken Millar (Ross Macdonald) and asked him if he'd write a screenplay for me based on one of his books. He'd never worked on a film before. We chose The Instant Enemy, and Ken wrote a long treatment. We hired another screenwriter to write a screenplay, then Ken came back to the project and wrote a screenplay of his own. I worked closely with this "grand master" between 1975 – 1979. We met often and discussed all aspects of the project as well as other films of the time such as CHINATOWN. It was an extraordinary experience for me, and a lot of what I know about character-driven thrillers and writing psychologically complex characters I learned from Ken.
KLUTE by Andy and Dave Lewis
Klute is one of the movies that defined for me what a character -driven thriller could be. Alan Pakula (the director) fashioned an academy award winning performance (Jane Fonda as Brie) in this hugely moving, suspenseful and entertaining film. Andy and Dave were also nominated for an academy award for their screenplay. During my time as a film producer, this movie was a touchstone — in meetings, reading screenplays, watching movies – for what a character-driven thriller should be. I had a memorable lunch with Ross Macdonald and Alan Pakula to discuss making a movie of The Instant Enemy.
Soon after contacting Ross Macdonald, I went to Andy Lewis and asked him to write a screenplay for me. Andy, in my view, was among the best screenwriters of his time. We ended up working on 5 screenplays together, and I learned much of what I know about screenwriting from Andy. Andy, along with Ken, greatly influenced how I think about storytelling and character.
THE CLOCKMAKER of SAINT PAUL a film by Bertrand Tavernier
In 1976, soon after meeting Ken, I saw this remarkable 1974 movie. It tells the story of a watchmaker who finds out one day that his son may have become a murderer. He tries to find out why and realizes how little he knows about his own son. It's a sensitive, often lyrical exploration of a father-son relationship and raises some of the same questions that come up in The Instant Enemy I recommended it to Ken Millar when he was working on the project.
It has such a memorable score that I hired the composer, Phillipe Sarde to write his first score for a Hollywood movie. He wrote a wonderful score for GHOST STORY, a Universal film that I produced in 1980.
The Girl with the Dragon Tattoo

by Stieg Larsson
In my view, this is an original and a superb character-driven thriller. It greatly influenced me when I was writing Inside Passage and more recently, In Velvet. He succeeds in creating a very strong, unique and memorable female protagonist, Lisbeth. I try to write strong women in my books and this book taught me how to do that in less conventional ways.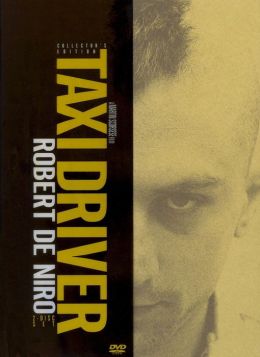 TAXI DRIVER by Martin Scorcese
This great film came out early on (1976) in my film producing career. It's intensity, audacity, and raw energy simply stunned me. I was in business with Marty Scorcese on another project –HAUNTED SUMMER, the story of the summer of 1815 that Percy and Mary Shelly and Lord Byron spent together, when she wrote "Frankenstein."
Most memorably for me, I went with Marty to London on the way to the Cannes Film Festival, and we met with writers to do a screenplay for HAUNTED SUMMER. Everyone was talking about TAXI DRIVER, and the conversations with great English writers were wonderful. We ended up choosing Frederic Raphael, who'd written among others TWO FOR THE ROAD AND DARLING (I went on to work with Freddy on 2 other projects), then we went on to Cannes where Marty won for TAXI DRIVER, confirming for me, the amazing possibilities in contemporary American cinema in the seventies (what I think of as a "golden age").
Burt
Burt Weissbourd is the producer of many notable films, including Ghost Story, starring Fred Astaire, Douglas Fairbanks Jr., and Patricia Neal, Raggedy Man, starring Sissy Spacek and Sam Shepard, which The New York Times called "a movie of sweet, low-keyed charm." Weissbourd also worked with crime fiction legend Ross Macdonald on his only screenplay. He lives in New York.