Tags
Related Posts
Share This
Jennifer McMahon: 5 Books/Movies/Albums That Changed My Life
I'm thinking of the books, music and movies that shaped the young me, and were, at least in part, responsible for me becoming the kind of writer I am.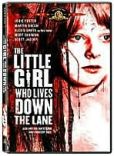 THE LITTLE GIRL WHO LIVES DOWN THE LANE (1976): I first watched this on television when I was nine or ten and it changed me in some way – it left me feeling like the world was not nearly as safe and comfortable as I thought it was, like awful things might be lurking just under the surface. The movie is intense and slow and atmospheric. It stars Jodie Foster as a precocious, fiercely independent 13-year-old girl who seems to be living all alone in a house in a small New England town. Something mysterious has happened to her father and people in town are starting to ask questions. A young Martin Sheen plays the town pedophile. Bad things happen. Wonderfully dark, twisted, terrible things.
STORYTELLERS by Various Artists: If you grew up in the 70's, you probably remember those TV commercials for compilation albums: Hit Machine, Disco Fire. Storytellers was one of those. My grandmother caved and ordered it for me after I begged for weeks. It featured – you guessed it – songs that told stories. And I deeply loved them all. Cat's in the Cradle by Harry Chapin, Society's Child by Janis Ian, Maggie Mae by Rod Stewart, and my all time favorite, The Night the Lights Went Out in Georgia by Vicki Lawrence – a wonderful Southern gothic song about murder with a nice twist at the end. All my little friends were roller-skating around, listening to My Sharona, and I was compulsively singing along to the creepy murder song.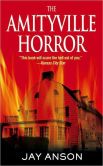 THE AMITYVILLE HORROR by Jay Anson: I stole my mother's paperback copy of this and hid it under my bed – I was obsessed with it, mostly because it was supposedly a true story about a real life haunted house; not just a haunted house, but an evil haunted house. My friends and I would read the scariest passages out loud to each other, getting so frightened, we'd have to close the cover and hide the book back under the bed. I still get chills when I think of the red room and Jodie the pig.
ROSEMARY'S BABY (1968): This movie terrified me when I was a kid and I still believe it's one of the best scary movies ever made. That thrilling horror movie paranoia – everyone's in on it! trust no one! – is believably, skillfully ratcheted up, just a little bit at time, until Rosemary is truly, horribly alone with the truth. The final scene in which Rosemary meets her baby, and reacts with terror when she sees his eyes – eyes that we the viewer cannot see, but can only imagine – is a great lesson in less is more.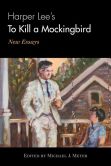 TO KILL A MOCKINGBIRD by Lee Harper: I read this book in middle school. When I finished that last page, I just sat there, STUNNED. I'd never been so lost in a book, so heartbroken to have a story be over. And the most overwhelming feeling I had was that I wanted to be able to do this – to write a story that might sweep someone away the way I'd just been swept away
Jennifer McMahon is the New York Times bestselling author whose works include The One I Left Behind, Don't Breathe a Word, Island of Lost Girls, and Promise Not to Tell. She grew up in suburban Connecticut and graduated from Goddard College. Over the years, she has been a house painter, farm worker, paste-up artist, pizza delivery person, and homeless–shelter staff member, and she has worked with mentally ill adults and children in various capacities. She lives in Vermont with her partner, Drea, and their daughter, Zella. You can follow her on Twitter and like her on Facebook.