Tags
Related Posts
Share This
Eleanor Sullivan: 5 Broadway Shows That Changed My Life
I love to read mysteries, but my favorite guilty pleasure is Broadway shows. Shows in New York City, shows in London, road shows in whatever city I'm in. I even went to a Broadway show during Bouchercon in Toronto! Hairspray, if you want to know.
So here are my favorites, in no particular order.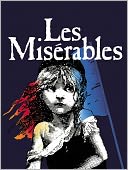 Les Misérables
The first time I saw this emotionally moving musical, I wept. Beyond my tears, though, I realized that art can change history. Victor Hugo's novel, later made into the show, not only exposed the inequities of the times, but offered a message of hope and redemption.
I think of Sara Paretsky's mysteries similarly. She exposes corruption and greed in contemporary Chicago while telling a gripping mystery.
Buddy—The Buddy Holly Story
In London for a meeting, I asked the concierge for a suggestion for a show. He recommended The Buddy Holly Story in the West End. I remembered Buddy Holly—vaguely. He'd died young, I knew that.
Finding myself in the fourth row, I settled in for an unexpected experience. Soon I was caught up in the story, sure, but it was the music that sucked me in. Time seemed to stand still as I was both alone in the audience and at once onstage singing and dancing with the company, though I can neither sing or dance in reality. Having come of age when American Bandstand was still in black and white, I finally understood the lure of rock concerts. A transforming experience.
Jersey Boys
In the same vein as Buddy, Jersey Boys takes me back to my teen years, draws me into memories of school dances and teenage romances. I've seen this show four times—twice in New York and twice on the road. I even saw Frankie Valli recently on stage with a Jersey Boys backup group. Tell me this show is playing in your town and I'll be there.
High
Kathleen Turner starred in this limited run drama. She played a former nun and recovering addict who worked with addicts. In spite of her coworker priest's opposition, she allowed a young addict to choose his own path. Too bad everyone who has a friend or family member with additive problems didn't see this realistic portrayal of the illness and, more important, recovery.
Chicago
People seem to either love or hate this musical. I love it! During an era when women were at the mercy of men (they didn't get the vote until 1922), six women take their lives and their men into their own hands—literally. Now that women's rights are being denied in so many parts of the world, it's refreshing to remember that there have always been women who were willing to risk all.
That brings me to my own mystery. Both my earlier medical mysteries and my new series of singular village mysteries feature strong female characters. In 19th century Ohio, midwife Adelaide chafes against the restrictions of her religious community to demand that murderers are called to account, whatever the cost to herself.
In the first book, COVER HER BODY Adelaide finds the body of a dairy maid in the river, but she's but the only person who suspects it wasn't an accident and puts her own life in danger when she tries to find the killer. GRAVEN IMAGES follows next year.