Tags
Related Posts
Share This
5 Crime Novels Alex Cooper Would Love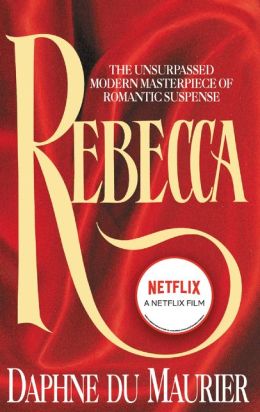 The problem with creating a protagonist in a crime series and writing her in the first-person voice is that often readers – and my friends – confuse her traits with my own. Alex Cooper is a prosecutor in New York City – a job I held for thirty years – but unlike me, she's got a trust fund, a lively social life that doesn't get in the way of her courtroom appearances, and a fabulously sexy detective who covers her back while she tries to figure out whether to let him into her bed. The one thing I know for sure about Coop is what's on her night table, as she tries to unwind with a glass of Scotch after a day on Manhattan's mean streets.
Raymond Chandler's THE BIG SLEEP.

Coop's been in the trenches with the NYPD detectives who've taught her everything there is to know about investigating homicides and sexual assaults. She loves hard-boiled. She liked Philip Marlowe the moment he introduced himself in this classic – describing himself in the opening paragraph as not often clean and sober, detailing his clothing with the fine eye that serves him well throughout his capers, and sizing up the client at whose home he appeared by his net worth rather than his morals: "I was calling on four million dollars." Coop's never had a P.I. solve one of her high-profile murders, but she'd give a king's ransom to hang out with Marlowe for a while.

Daphne DuMaurier's REBECCA.

This is a story that Alex Cooper just loves. The psychological suspense makes for a terrific read, almost a Gothic tale with a sense of impending doom hanging over the young bride's arrival at Manderlay, before there's any realization that the novel is a murder mystery. DuMaurier's brilliance in never giving us the name of the narrator is stunning, while the naïve, second Mrs. DeWinter is suffocated by the haunting presence of the late Rebecca. Coop thinks Mrs. Danvers is one of the most evil characters to inhabit a book, and the story holds up each time she revisits to read it again.

Michael Connelly's THE CONCRETE BLONDE.

This might have been the first Connelly Coop read, which hooked her on Harry Bosch for all time. Bosch thought he had solved the "Dollmaker" case and put that serial killer out of business forever, but then there was another victim. Or was there? Coop has a special fondness for procedurals, and you can't do better in her mind than a procedural that gets a heavy dose of legal thriller thrown into the mix. She's always had this fantasy that if she worked a case with Bosch, she could get inside his head – behind those brown-black eyes – and soothe some of the demons that have made him so relentless over the years.

Lisa Scottoline's FINAL APPEAL. Coop likes a lot of books in which the author's actual background and experience figure into the writing. Lisa Scottoline – an attorney before she turned to crime fiction – has created some memorable lady lawyers, and Alex Cooper really enjoys spending time in their company. This is Scottoline's second novel and won the prestigious Edgar Award for best crime novel. Coop enjoys the smart plotting, the terrific characters created in this and subsequent tales, the author's brilliant wit, and simply fine story-telling every time.
Lee Child's NEVER GO BACK.

What's the difference which one it is, as long as the book features Jack Reacher? Coop devours every one of these, waiting for Reacher to pull into town and come to the rescue. She loves the heart-pounding suspense, the carefully crafted stories that Child creates, and the unique character of Reacher himself, which drives each of the novels. Now for a bit of name-dropping, if you'll indulge me. I once spent a few minutes talking with Former President Bill Clinton, who somehow finds time to read a serious amount of crime fiction on top of all else he does around the globe, about what he was reading on a summer vacation. At the end of the conversation, he commented that it would be great fun to get Alex Cooper together with Jack Reacher. I don't dare tell her that yet, because Coop would be over the moon as just the thought of that encounter.
For now, catch Alex Cooper pairing up with a skilled adversary – Steve Martini's Paul Madriani – in their story "Surfing the Panther" from the FACEOFF anthology (available June 3rd), and Coop's next solo adventure – TERMINAL CITY – coming June 17th.