Tags
Related Posts
Share This
5 favorite albums by Åke Edwardson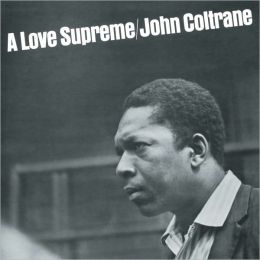 A Love Supreme: John Coltrane. Music that keeps you transfixed in one holy place, can't really be explained in words. My protagonist Erik Winter listen to Coltrane most hours of the day, especially in the wolf hour, between 4 and 5 AM, when everything is at its most clear and devastating. I play this one when I write.
 Rubber Soul: The Beatles. The LP where a sunny pop group evolved into something grander, darker. But I was with the Beatles from the start – my parents had a café and there was a jukebox in the inner room and every day after school I pushed the latest tunes. I was ahead of everybody. This was the age when few kids yet had a record player at home, and the café was the place for rock'n'roll. Made me a writer, I'm sure.
 The Wild, the Innocent and the E Street Shuffle: Bruce Springsteen. Bought this one in the fall of '74, told everyone of the wonder, the Second Coming etc. And the album gave me the other reason for inviting girls to my student dorm. I used a few Springsteen lyrics in the novel SUN AND SHADOW, and got a huge legal document from his lawyers, demanding a copy each to Bruce and Jon Landau and Barbara Carr and also $350 paid personally Mr. Springsteen. I told them to tell him not to spend it all at one go.
  Super Session: Stephen Stills, Michael Bloomfield, Al Kooper. Mike Bloomfield must have been born with his guitar, he could play the blues and anything ("Like A Rolling Stone," Kooper played organ on that too). This is a truly classic album – the first time I heard "Stop!" on the radio late one night my blood froze, and then burned.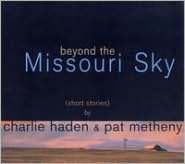 Beyond the Missouri Sky (Short Stories): Charlie Haden and Pat Metheny. Majestic, magnificent, simple and true; the mighty wind over the open spaces. I always play music while writing, and this one is on a lot. It's not jazz, it's not ambience, it's in a genre of its own. Metheny, Haden…and Bill Frisell…I buy all stuff they put out.
Åke Edwardson has worked as a journalist, a press officer for the United Nations, and a university lecturer at the University of Gothenburg, the second-largest city in Sweden, where his mysteries are set. He is one of Sweden's bestselling authors, and his books featuring Detective Chief Inspector Erik Winter have been translated into more than twenty languages worldwide. He is a three-time winner of the Swedish Crime Writers' Award for best crime novel. His latest book to be released in the US is Room No. 10 from Simon and Schuster.