Tags
Related Posts
Share This
5 Non Grunge Albums from the Early 90s.
The late 80s/early 90s were a major time for me, musically speaking. My teen years (80s) were spent banging my head to Iron Maiden, Deep Purple and Motley Crue (Only for the first two albums, Theater of Pain sent me running from them).
But the late 80s saw my musical eyes opened wide. Much was still in the rock/metal genre, but bands like Living Colour and King's X showed that there was a lot of music that did not easily fit into just one category. Here are five albums from the early 90s that did not feature flannel clad rockers. They range of tribal rock to alt country to power pop.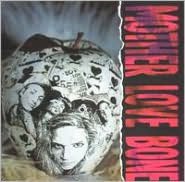 Mother Love Bone: APPLE (1990). Prior to the emergence of Nirvana, Soundgarden, Pearl Jam and Alice In Chains, there was a band that was seen as the next big thing, the band that was going to put Seattle on the map and be a case of local boys hitting the big time.
The band was Mother Love Bone. Coming from the ashes of two of the bigger local bands (Malfunksion, Green River), Mother Love Bone was, as frontman Andrew Wood called it, love rock. Sharp riffs, colorful lyrics with phrases like "with my crystal sheen guitar, I'm another ego star," and the flamboyant, almost magical charisma of Wood made MLB seem like a sure thing. On the eve of the release of their debut album, Wood suffered a drug relapse and died of an overdose.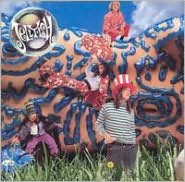 Jellyfish: Power pop bubble gum tunes. Jellyfish wears their influences on their sleeves proudly, one can hear strains of XTC, The Beatles, Squeeze and Cheap Trick . BELLYBUTTON (1990) offers up delightfully catchy tunes that are perfect for Summer. The first video (remember those?) was for Baby's Coming Back and featured psychedelic animation that reminds me of late 60s/early 70s Saturday morning.
Material Issue: DESTINATION UNIVERSE (1992). My impression of MI has always been if Cheap Trick and The Replacements got together. Ridiculously catchy tunes, most of which are about unrequited love, that rarely reach the four minute marker. The first single, What Girls Want offers the following lines: I want a man with lips just like Jagger, Rod Stewart's hair and Keith Richards' stagger.
Many die hard fans feel DU is their weakest and too commercial, but I think the songs are tighter. Fans of power pop rock should dig it.
Maria McKee: YOU GOT TO SIN TO GET SAVED (1993). This was Maria's second solo album, but my introduction to her. Hearing that sweet voice singing "Put your cool head on my breast, let kiss your tears away" was enough for me to declare my undying love. Still retaining her cowpunk roots, Sin has a bit of soul in it and includes a nice Van Morrison cover.
Tribe After Tribe: LOVE UNDER WILL (1993). South African Robbi Robb heads up this power trio whose philosophy and sound is heavily influenced by Robbi's homeland. Definitely hard rock, but with some more tribal rhythms in place of your standard pounding metal beat. Lyrics touch on the bleakness of life in late 80s/early 90s Africa Robbi's raspy voice throws out words drenched with anger, hope and bitter despair. And the slower songs stay well away from the traditional power ballad style, often filled with verses that sound more like tribal chants.