Tags
Related Posts
Share This
A KILLER IN THE WIND by Andrew Klaven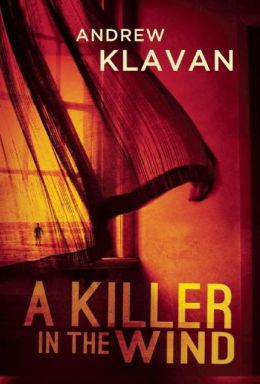 January 2013
Mysterious Press
Having read Klaven's books before, I knew to expect something that would grab me and keep me flipping the pages. What I wasn't expecting was a book that would keep me up all night and haunt me the way the character in the book is haunted.
A KILLER IN THE WIND is the story of a man trying to find peace. After working for the NYPD on a major case that left him more than a little damaged, Dan Champion could use some peace. He fooled around with drugs to try and rid himself of visions of a woman he never met and a dead little girl. Moving to a small town seems to be helping and the detective work isn't as taxing as it was in New York. Until a body is found and it is impossibly the woman who he had been seeing in his head. Someone is going to great lengths to mess with Champion and it's going to be all he can do to keep it together long enough to figure it all out.
Klaven builds softly with his tale, like a song that wants to draw you in. It picks up momentum as it builds while looping around a haunting melody building to a roar that makes you surge with energy. Suspense just scratches the surface of what this book is and it will keep you guessing right to the end.
Jon Jordan