Tags
Related Posts
Share This
A look at Atria Books Great Mystery Bus tour.
The folks at Atria Books have come up with a fun promotional idea: A nation-wide bus tour. John Connolly, William Kent Krueger,  Liza Marklund and  MJ Rose will be traveling, via this funky bus, to a bookstore near you.
"As we started to plan out our upcoming 10-year anniversary the bus tour seemed like a natural return to the foundation of what we do," says Judith Curr, Executive Vice President and Publisher of Atria Books. "While we live and market in a digital age, it's important for us not to forget the paper book form and the need for our authors to visit booksellers and have a real conversation with their readers."
Recently, each of the authors generously answered some questions regarding the tour:
When was the last time you were on a bus?
John Connolly: Well, I take a bus most days in Dublin, since it's the easiest way to get around. We're very pro-public transport, we Europeans. I think the last time I was on a bus ride in the US that was more than a couple of stops was when I took the bus from Chicago to Madison for Bouchercon. For the most part, though, I prefer the train, because I can read.
Kent Krueger: The last time I recall, I rode a dilapidated bus from El Paso to Mexico City. El Canejo Lines (the jackrabbit). The bus was drafty and cold, and I went to sleep at night with a blanket over me. When I woke up in the morning, the blanket was nowhere to be seen.
Liza Marklund: Today. I'm a crazy bus lady. I live in Stockholm, Sweden, and we have a fantastic public transport system with buses, subways and trams. I don't like driving. I'm afraid of cars (but I do own one, an old American one. It's a Chrysler from 2001, convertible. A very suitable car for the Swedish winter…)
MJ Rose: In college. I used to take the bus from Syracuse to Ithaca and back again to visit my boyfriend who went to Cornell. In fact there's a scene from those days and that bus that I used in The Book of Lost Fragrances.
What do you plan on reading on the bus?
John: Ah, now there's a problem: you see, I can't read on a bus or in a car. Never could. It's hugely frustrating. Frankly, I can't see my fellow authors being sympathetic if I make the bus smell by being terribly ill, so it may be that I will have to look to audio books, or just spend long periods deep in thought. On the other hand, I have become quite addicted to a couple of podcasts, namely Kermode & Mayo's wonderful film show for BBC Radio 5 Live, and the weekly podcast by THE WORD magazine, which is a little like sitting in a pub listening to your friends argue about music. But I will miss being able to read at will.
Kent: Lately, I've been rereading the work of Tony Hillerman, who's been a great inspiration for my own work. I'll probably have one or two of the Leaphorn-Chee novels with me.
Liza: Apart from the excellent works by my fellow travel partners, I intend to read lots of guidebooks about the places we pass through. I LOVE guidebooks! I especially enjoy the really nerdy ones with an unlimited amount of totally insignificant details.
MJ: Reading? I am going to be writing – I have to turn in my next novel when we get back. But I'm taking an e-reader with two dozen novels on it and a paper copy of The Prince of Mist by Carlos Ruiz Zafón. I'm an optimist.
What city are you most looking forward to visiting?
John: There are a couple of places that I haven't been to before – Albany, Chesterton, Fairway and Dayton among them, and it's always fun to see new places – but I'm also going back to a lot of cities, and a lot of bookstores, that I love. I've been touring my books in the US since 1999, so a lot of booksellers have become good friends in the intervening years. With that in mind, Minneapolis, Milwaukee, Forest Park and, of course, the Mysterious Bookshop in New York jump out, but I have a fondness for Vermont too.
Kent: All the stops in the Northeast. I've been to New England only once, so I'm eager to see this remarkable piece of the country.
Liza:  Brattleboro in Vermont. From what I've read, it reminds me of the city closest to my birthplace in the north of Sweden: a small town situated by a river, the oldest in the state with a psychiatric hospital. Without the Mystery Bus Tour, I might have lived my life without knowing about it at all.
MJ: Kansas City because I've never been there.
What are you looking forward to eating on tour?
John: I'm a big Cajun/ Creole fan, but unfortunately we're not going anywhere near New Orleans. I figure there's probably good barbecue in Kansas, though, right?
Kent: Good New England clam chowder, and some of that famous Kansas City barbecue.

Liza: Back home I'm on a Scandinavian diet of boiled potatoes, moose meat and marinated herring. Therefore, I truly hope to eat some really unhealthy, American junk food.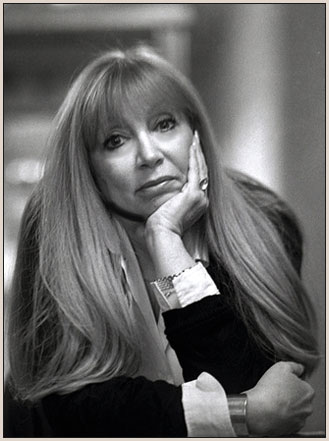 MJ: A corn dog – I've never had one and have heard that Kansas has great ones. I actually don't eat meat – but then hot dogs aren't really meat. Did you know Kansas has National Corn Dog Day!? This year was their 20th anniversary. It disturbs me that I know that.
So we have four very different authors, from different backgrounds, spends long hours together on the road. Watch what happens when folks stop being polite and start getting rea…ok, this is unlikely to devolve into a bad reality show, but it should make for an interesting tour. If this talented quartet will be anywhere near you, be sure to check them out.

Be sure to catch the Mystery Bus tour at one of these stops:
New York, NY | 4/12/12 | Mysterious Bookshop
Madison, CT | 4/13/12 | RJ Julia

Framingham, MA | 4/13/12 | Barnes & Noble

Brattleboro, VT | 4/14/12 | Mystery on Main St.

Albany, NY | 4/14/12 | Book House of Stuyvesant Plaza

Dayton, OH | 4/15/12 | Books & Co

Forest Park, IL | 4/16/12 | Centuries & Sleuths Bookstore

Milwaukee, WI | 4/16/12 | Mystery One

Minneapolis, MN | 4/17/12 | Once Upon a Crime

Madison, WI | 4/17/12 Booked For Murder
Overland Park, KS | 4/18/12 | http://www.rainydaybooks.com/cpUnity
Chesterfield, MO | 4/19/12 | Barnes & Noble