Tags
Related Posts
Share This
A WALK AMONG THE TOMBSTONES to begin shooting??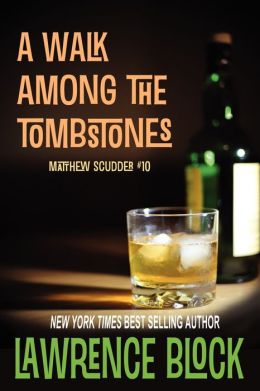 This seems to happen once a year: There is movement on the proposed film version of Lawrence Block's A WALK AMONG THE TOMBSTONES.
Variety is reporting that Downton Abbey's Dan Stevens will appear in AWATT. He will appeal alongside Liam Neeson (whose participtation was reported last May).
But the addition of Stevens is not what is noteworthy, check this line out:
He (Stevens) is currently shooting the DreamWorks pic "The Fifth Estate" with Benedict Cumberbatch before starting production on "A Walk Among the Tombstones" next month.
Next month? As in March?? With all due respect, I will believe it when I see it on the big screen.
If it does happen, there is a chance that it could be quite good. Scott Frank is directing his own screenplay. Frank did a solid job, as a director, with THE LOOKOUT and his writing track record includes two of the best Elmore Leonard adaptations, OUT OF SIGHT and GET SHORTY. Frank has been attached for over six years and has been the one constant. For most of that time, it was only his screenplay. Joe Carnahan and DJ Caruso were both attached, at various times, to direct.
AWATW features the iconic Matthew Scudder (to be played by Neeson), a former cop whose career crumbled as his drinking problem grew. He is approached by a drug kingpin to track down the men that kidnapped his wife and sent her home to him in pieces.