Tags
Related Posts
Share This
After French film success, Hollywood wants Coben.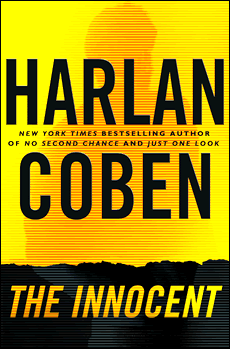 With the French film of Tell No One doing well, U.S. filmmakers have decided they want the words of Harlen Coben.
Plum Pictures has purchased the film rights to Coben's bestseller, The Innocent.
"The horror of one night is forever etched in Matt Hunter's memory; the night he innocently tried to break up a fight-and ended up a killer. Now nine years after his release from prison, his innocence long forgotten, he's an ex-con who takes nothing for granted. With his wife Olivia pregnant and the two of them closing on a house in his home town, things are looking up. Until the day Matt gets a shocking, inexplicable video call from Olivia's phone. And in an instant, the unraveling begins.
A mysterious man who begins tailing Matt turns up dead. A beloved nun is murdered. And local and federal authorities–including homicide investigator, Loren Muse, a childhood schoolmate of Matt's with a troubled past of her own–see all signs pointing to a former criminal with one murder already under his belt… Matt Hunter. Unwilling to lose everything for a second time, Matt and Olivia are forced outside the law in a desperate attempt to save their future together.
An electrifying thrill-ride of a novel that peeks behind the white picket fences of suburbia, THE INNOCENT is at once a twisting, turning, emotionally-charged story, and a compelling tale of the choices we make and the repercussions that never leave us."
Plum Pictures generally produces smaller budget films, with budgets generally maxing out at two million.
They will be producing a film based on Sylvia Plath's The Bell Jar, which will star Julie Stiles.
Earlier this year, Harlan sold the television rights for his series character Myron Bolitar.