Tags
Related Posts
Share This
Angelina Mirabella, Edith Pearlman are featured in this week's giveaway
Crimespree magazine, in conjunction with Friday Reads Facebook page, is offering you a chance to win copies of THE SWEETHEART by Angelina Mirabella, and HONEYDEW by Edith Pearlman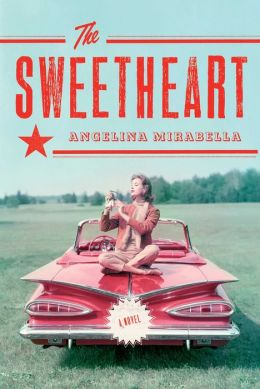 THE SWEETHEART
A debut, coming-of-age novel in which a teenage girl from Philadelphia leaves her old life behind to become The Sweetheart, one of America's most infamous female wrestlers.
It's 1953 and seventeen-year-oldLeonie Putzkammer is cartoonishly tall and curvaceous, destined to spend the rest of her life waiting tables and living with her widowed father, Franz, in their Philadelphia row house. Until the day legendary wrestling promoter Salvatore Costantini walks into the local diner and offers her the chance of a lifetime.
Leonie sets off for Florida to train at Joe Pospisil's School for Lady Grappling. There, she transforms into Gorgeous Gwen Davies, tag-team partner of legendary Screaming Mimi Hollander, and begins a romance with the soon-to-be Junior Heavyweight Champion Spider McGee. But when life as Gorgeous Gwen leaves her wanting, she orchestrates a move that will catapult her from heel to hero: she becomes The Sweetheart, a choice that attracts the fans she desires but complicates all of her relationships—with Franz, Joe, Spider, Mimi (who becomes her fiercest competitor), and even with herself.
Angelina Mirabella's surprising, affecting, and morally complex novel describes how a single decision can ripple through the lives of everyone around us. How Leonie sizes up the competition, how she triumphs, how she fails, and how she manages, somehow, to endure, holds promise: if she can, maybe we can, too. The Sweetheart showcases Mirabella's breathtaking talent; it is daring, innovative, and powerful storytelling.
About the author:
Angelina Mirabella received her Master of Arts in English (Creative Writing) from Florida State University in 2003. Her work has appeared in The Southern Review, The Mid-American Review, and The Greensboro Review. In 2007, she attended the Sewanee Writers' Conference as a Tennessee Williams scholar. She lives in Ithaca, New York, with her husband and two daughters. The Sweetheart is her first novel. – See more at: http://authors.simonandschuster.com/Angelina-Mirabella/410754850#sthash.S5QXR6qg.dpuf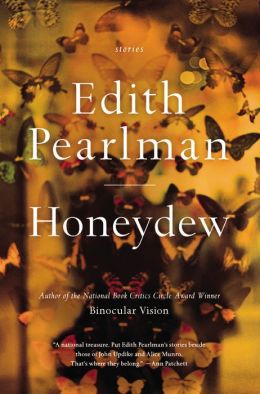 HONEYDEW
A new story collection from the author of Binocular Vision, winner of the National Book Critics Circle Award and finalist for the National Book Award.
Over the past several decades, Edith Pearlman has staked her claim as one of the all-time great practitioners of the short story. Her incomparable vision, consummate skill, and bighearted spirit have earned her consistent comparisons to Anton Chekhov, John Updike, Alice Munro, Grace Paley, and Frank O'Connor. Her latest work, gathered in this stunning collection of twenty new stories, is an occasion for celebration.
Pearlman writes with warmth about the predicaments of being human. The title story involves an affair, an illegitimate pregnancy, anorexia, and adolescent drug use, but the true excitement comes from the evocation of the interior lives of young Emily Knapp, who wishes she were a bug, and her inner circle. "The Golden Swan" transports the reader to a cruise ship with lavish buffets-and a surprise stowaway-while the lead story, "Tenderfoot," follows a widowed pedicurist searching for love with a new customer anguishing over his own buried trauma. Whether the characters we encounter are a special child with pentachromatic vision, a group of displaced Somali women adjusting to life in suburban Boston, or a staid professor of Latin unsettled by a random invitation to lecture on the mystery of life and death, Pearlman knows each of them intimately and reveals them to us with unsurpassed generosity.
In prose as knowing as it is poetic, Pearlman shines a light on small, devastatingly precise moments to reflect the beauty and grace found in everyday life. Both for its artistry and for the recognizable lives of the characters it renders so exquisitely and compassionately, Honeydew is a collection that will pull readers back time and again. These stories are a crowning achievement for a brilliant career and demonstrate once more that Pearlman is a master of the form whose vision is unfailingly wise and forgiving.
About the author:
Edith Pearlman's fiction has won three O. Henry Prizes and has appeared three times in Best American Short Stories, twice in The Pushcart Prize, and once in New Stories from the South. She is the author of three previous story collections: Vaquita (winner of the Drue Heinz Prize for Literature), Love Among the Greats (winner of the Spokane Fiction Award), and How to Fall (winner of the Mary McCarthy Prize). She lives in Boston, Massachusetts.
To be entered in the drawing shoot an email over to Jon?@crimespreemag.com (remove the question mark) And put CONTEST in the subject line. Also please put your address in the body of the email.
We will pick the winners on January 30th.