Tags
Related Posts
Share This
Barry Lancet and Elly Griffiths are featured in this week's giveaway
Another Friday, another chance to win some great books.  Crimespree magazine,  in conjunction with Friday Reads Facebook page,  is giving away copies of Barry Lancet's JAPANTOWN and Five books by Elly Griffiths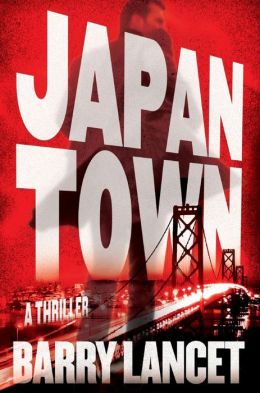 JAPANTOWN by Barry Lancet
In this fresh and engaging thriller, an American antique dealer-turned-reluctant-private eye must use his knowledge of Japanese culture to unravel a major murder in San Francisco, even as he and his daughter become targets for the same mysterious killer.
Jim Brodie, a San Francisco antique dealer with ties to a Tokyo-based private investigation firm, receives a call one night from a friend at the SFPD: an entire family has been senselessly gunned down in the Japantown neighborhood of the bustling city. As an American born and raised in Japan, Brodie has advised the local police in the past, but when he arrives at the crime scene, the near-perfect murder offers only one clue—an unreadable scrap of paper that has devastating personal consequences not only for the victims but for Brodie himself.
With his array of Asian contacts and fluency in Japanese, Brodie follows leads gathered from a shadow powerbroker, a renegade Japanese detective, and the elusive tycoon at the center of the Japantown murders along a trail that takes him from the crime scene in California to terrorized citizens and informants in Japan. Step by step, he unravels a web of intrigue stretching back centuries and unearths a deadly secret that threatens not only his life but also those of his entire circle of family and friends.
Drawing on a wealth of insider information on Japanese culture, Japantown offers a riveting read and a terrific new series character in Jim Brodie.
Barry Lancet moved from California to Japan more than twenty-five years ago. His former position as an editor at one of the nation's largest publishers gave him access to the inner circles in traditional and business fields most outsiders are never granted, and an insider's view informs his writing. He is currently finishing the second mystery/thriller featuring Jim Brodie.
THE CROSSING PLACES by Elly Griffiths
When a child's bones are found on a desolate Norfolk beach, Detective Chief Inspector Harry Nelson calls in forensic archaeologist Dr Ruth Galloway. Nelson thinks he has found the remains of Lucy Downey, a little girl who went missing ten years ago. Since her disappearance he has been receiving bizarre letters about her, letters with references to witchcraft, ritual and sacrifice.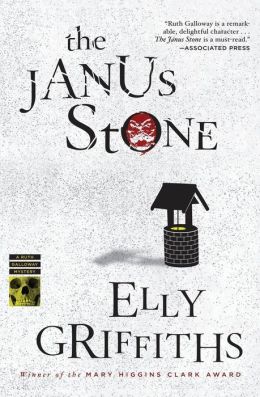 THE JANUS STONE
When a child's body is found buried under a Victorian mansion, Ruth is called in to investigate. The police, led by Detective Chief Inspector Harry Nelson, discover that the house used to be a Catholic children's home. Nelson finds out that, forty years ago, two children went missing from the home. Is the body one of the missing children or does it go back to the days when the building housed an eccentric but very influential family?
THE HOUSE AT SEA'S END
Broughton Sea's End is the end of the line, a lonely seaside village slowly being destroyed by coastal erosion. A team of archaeologists studying the erosion comes across human skeletons buried below Sea's End House, the fortress home of eccentric local MEP Jack Hastings.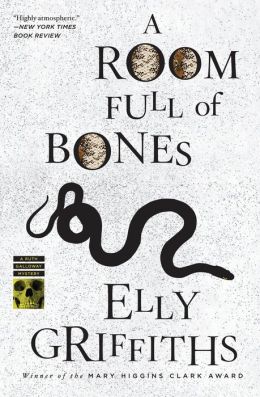 A ROOM FULL OF BONES
It's Halloween and Ruth is attending a bizarre ceremony at a local museum the opening of a coffin containing the bones of a medieval bishop. When Ruth arrives early she finds the museum's curator lying dead beside the coffin. Nelson is called in to investigate; a difficult encounter as it's the first time Ruth has seen Nelson since his wife learnt the truth about Kate's parentage.
DYING FALL
Ruth is surprised to receive a letter from her old university friend Dan Golding. Dan is teaching at Pendle University in Lancashire and thinks that he might have made a discovery that will change the archaeology world forever. Dan is troubled, though, and needs Ruth's help. But, before Ruth can respond, Dan is mysteriously killed in a fire. Could this tragedy be linked to Dan's discovery?
Elly Griffiths' Ruth Galloway novels take for their inspiration Elly's husband, who gave up a city job to train as an archaeologist, and her aunt who lives on the Norfolk coast and who filled her niece's head with the myths and legends of that area. Elly has two children and lives near Brighton. The House at Sea's End is her third crime novel.

To be entered in the drawing shoot an email over to Jon?@crimespreemag.com (remove the question mark) And put CONTEST in the subject line. Also please put your address in the body of the email
We will pick the winners on September 20th.
When we do the drawing we will be sending an extra something for one lucky winner to be picked from the comments section of the Friday Reads face book page, so after you enter, go leave a comment!