Tags
Related Posts
Share This
Behind The Book: THEY TELL ME YOU ARE WICKED
The Origins of They Tell Me You Are Wicked
When I first heard the story, I knew I had to write about it: a senator's daughter is murdered in her family's mansion six weeks before his election. What better set up for a murder mystery.
A co-worker clued me. What most surprised me was that I'd never heard the news before. It was the only murder in my hometown's history. Then again, it happened back in 1966, before I was born, and it's not the sort of tale that parents tell their children.
Kenilworth is the kind of place that people move to pretend violent crime doesn't exist. It skirts the shores of Lake Michigan north of Chicago, and it once ranked as the country's wealthiest suburb. Prior to that, it had never recorded a murder.
I began by reading old news accounts. The Tribune had run a bunch of stories. Before running for the U.S. Senate, Chuck Percy made his reputation and fortune as head of Bell & Howell, a camera company headquartered in the city. He lived in a mansion on Sheridan Road with his wife and five children, including his twenty-one-year-old daughter, Valerie. Before dawn one morning, she was stabbed and bludgeoned in her bed.
I soon found one problem: no one was ever prosecuted. The police pursued many dead-end leads, none of which resulted in an arrest or even a rumor with foundation. Later stories mentioned a serial burglar as the key suspect, but that didn't make for much of an ending.
What's more, Percy never spoke about it. My interest was piqued by the possible intersection of crime and politics. I expected that anyone who'd lost a child so violently would have a vendetta against criminals, yet nothing I read suggested such bitterness.
That told me two things: 1. I had to fictionalize it, and 2. I could do whatever I wanted with the story.
I began by sticking close to the facts: the adult daughter of an aspiring politician dies in her bed at her father's mansion. From there I improvised. Instead of running for senator, he aspired to be governor (which in Illinois opens up all kinds of criminal possibilities, given that four recent state execs have gone to prison). Then I switched the timeframe to 1978, a period I knew personally and that collided with several other events, including John Wayne Gacy's discovery and the build up of prisons nationwide. I made my hero Scottish, in honor of my mother's roots, which also made him a scrapper. Finally, I concocted a cast of suspects, including a questionable ex-boyfriend, union thugs with mafia ties, and a career criminal.
Still, I wanted the novel to contain some taste of truth, as well as the true flavor of Chicago, so I worked in many real places and actual people, including highbrow hotels, lowbrow restaurants, Jesse Jackson and Walter Payton.
After a half dozen drafts, I figured I was done and began seeking an agent. Following many rejections, I reconsidered. I applied to grad school, got into an M.F.A. program, and submitted the opening chapter for my first critique.
"Hack" my manuscript read next on the top line. At the time I didn't know it, but my first advisor had a well-earned reputation for grammatical snobbery. "Hack adverbial phrase" he wrote next to my opening. Quickly, I learned that I had much to learn.
Two and a half years later, after another dozen drafts, I had my manuscript polished.
I sent it to a dozen agents, then a dozen more, then another dozen after that. Nothing. Still, I'd learned something else in grad school as well: there is more than one path to publication.
Dozens of small presses will consider books direct from the author, so I targeted the ones that published mystery and crime novels. At last, some interest came my way.
To condense a long story, after six months of correspondence and more revisions, Evolved Publishing signed me to a deal for three linked novels starring the same lead character, Duncan Cochrane. They Tell Me You Are Wicked will debut on August 24th.
At last, after fourteen years of study and practice and failure, after three previous books and dozens of short stories, I could call myself a published novelist.
In his book David and Goliath, Malcolm Gladwell cites a theory he calls desirable difficulty, which is another way of saying that which does not ruin us makes us stronger. In my case, it worked.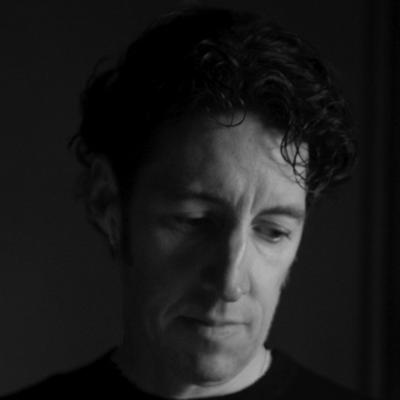 David Hagerty
A Chicago native, David Hagerty writes about the politics and crime that made the Second City infamous. His traditional mystery series stars Duncan Cochrane, an ambitious businessman turned gubernatorial candidate whose daughter is murdered six weeks before the election. As the police investigation follows a series of false leads, Duncan uses his grief to woo voters and his growing political clout to search for the killer.
They Tell Me You Are Wicked will be the first of three mysteries in the Duncan Cochrane series offered by Evolved Press.
In addition to his novels, David also writes short stories, including four published in Alfred Hitchcock's Mystery Magazine and two published by Big Pulp. One of these, The Pot Hunters, was nominated for a Derringer Award in 2013. To learn more about David, go to  www.davidhagerty.net He can also be found on Facebook and Twitter.