Tags
Related Posts
Share This
INTERVIEW WITH Betty Webb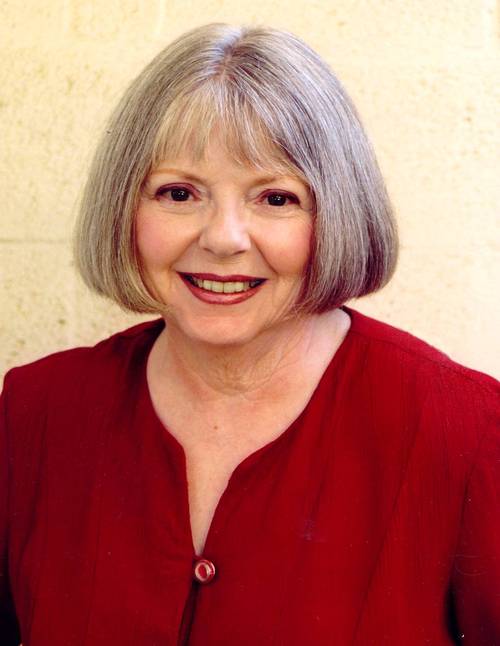 DESERT VENGEANCE, as with all Betty Webb books has a gripping plot while studying the psyche of those she writes about, intertwining human rights issues. In this installment the subject matters of sexual abuse and foster parenting are explored.
The novel recounts how a nine year old, Lena Jones, repeatedly was raped every week by her foster parent, Brian Wycoff. To make matters worse, his wife was an enabler, knowingly looking the other way. Lena is waiting to exact revenge for his crimes on the day he is released from prison. She has every intention of killing this man, but is thwarted when someone gets to him first. Now there are more murders to solve, because his wife was killed, shot in each eye. After being cleared as a suspect, she uses her profession of a private detective to investigate what really happened considering there are multiple suspects with motives.
Elise Cooper: This is definitely a character driven story that centers on Lena Jones' seeking revenge?
Betty Webb: Yes. At the beginning of the series, in Desert Noir, she would have uncontrollable fits of rage. She began anger management therapy, which was somewhat successful. After a great deal of therapy, she's improved, but her anguish continues to haunt her. In this novel, I explore her feelings about being victimized. Because the antagonist is a serial child molester I didn't want to explore his psyche. I don't really care why a man rapes children. It's important to me to delve into the psychological impact a crime has had on its victims. How many of us would like to do what Lena did in this book? I am very sympathetic to her attitude towards these people.
EC: You also allow readers to learn about the Arizona setting?
BW: I live here so I am able to write about it. I am just a few blocks from where Lena works and I walk by the building almost every day. When I started this series, no one was writing books about this area. Arizona has a strange history and culture. We have a strong sunlight but that also means the shadows are just as strong. There is a mix of a population that includes lots of friendlies and lots or paranoids. They range from ranchers, real-life cowboys, to computer geniuses. To a writer this is a gift being served on a plate.
EC: How did you get the idea for the series?
BW: It came from an article I read about a baby found abandoned in the desert. She was in a box and left to die. I often wonder how that baby is now doing, since she must be an adult. This is why I wrote Lena as such a complex character. Also, as a reporter I covered the issues involving foster care. In Arizona it seemed every week that went by a child was killed in a foster care home. Children were delivered from one dangerous situation to another. Thankfully, it has now changed. I based this piece on conversations I had with an Arizona State professor who was in the foster care system, raped by a nun, and spoke of enablers.
EC: You write about Norma, the wife of a child molester who chose to look the other way. Do you consider her an enabler?
BW: Yes. In doing my research I actually found a site on the Internet that is devoted to women married to child molesters. Reading this is one of the creepiest things I have ever done. They are full of self-pity. They never, at any time, discuss the pain a child went through at the hands of their spouse. They really do not care. The common thread is their worrying about finances since the spouse was the money support. They very rarely blow the whistle and seem to keep their mouths shut making sure the money flows in.
EC: Lena relies a lot on her gun. Do you think they are a woman's equalizer?
BW: Yes. I actually owned a gun like Lena's. I was raised on a farm and learned to shoot with a rifle and a handgun. I owned one until I had children and then got rid of them because I did not want to take a chance. The last time I fired my gun at a range I was a pretty good shot. When I was living in Los Angeles, I felt fairly safe after getting a gun. Did you know at that time drivers were required to have their registration on their steering wheel column? The problem was that creepy people, stalkers, and rapists looked in the car and were able to find people's addresses. Eventually the law was changed.
EC: Horses also play a prominent role in this story. Are you a horse person?
BW: Yes. At one time I had a forty-acre horse farm. I rode them a lot. Interestingly, I am living in Arizona, a horse town, and do not have a horse. Maybe I had Lena loving horses because I never got over my love for them. I tend to sneak horses in the book where ever I can.
EC: Can you give a shout out about your next Lena book?
BW: Lena is an injured soul. She was shot in the head at the age of four and was abandoned by her family. I will resolve the issue of why she was shot and why her family deserted her. The next book will be the tenth book in the series and probably the last. A fan asked me to write a prequel, Lena Jones at eighteen. I am thinking about it.
THANK YOU!!