Tags
Related Posts
Share This
Michelle Cambell's IT'S ALWAYS THE HUSBAND is this week's giveaway
This week, CrimeSpree and  Friday Reads Facebook page, are giving away copies of IT'S ALWAYS THE HUSBAND by Michele Campbell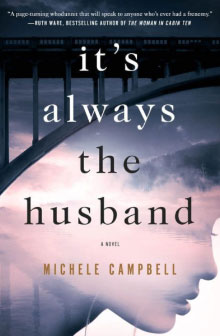 In college, Kate, Aubrey and Jenny are inseparable. Twenty years later, their friendship takes a deadly turn . . .
Three young women who could not be more different meet as college roommates and become fast friends.  Wealthy, privileged, blonde and gorgeous, Kate Eastman seems like she has it all.  But her Park Avenue upbringing conceals a tragic loneliness and a wild side powerful enough to drag down everyone around her. Aubrey Miller comes from a poor family and can't believe her luck when she winds up at prestigious Carlisle College rooming with Kate and Jenny. Aubrey would follow Kate anywhere — to parties, to nightclubs, even to her death.  Jenny Vega — bright, pretty, ambitious — is the practical one, the striver, who'd rather study and get ahead than party. She adores her roommates, and she knows they're bad for her. Will she save them from themselves, and each other, or will she become another victim of the chaos that follows in their wake?
A terrible tragedy at the end of freshman year leaves these three young women with a dangerous secret. Twenty years later, older but perhaps no wiser, they return to the scene of the crime. When one of them winds up dead, it could be suicide, or it could be murder. If it was murder, was it the husband – like the cops think – or was it the best friend? This book will keep you guessing until the very last page.
A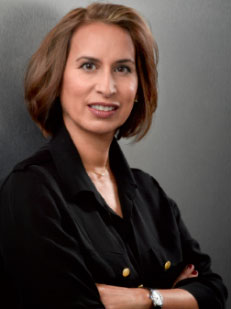 bout the Author:
Michele Campbell is a graduate of Harvard College and Stanford Law School and a former federal prosecutor in New York City who specialized in international narcotics and gang cases.  A while back, she said goodbye to her big-city legal career and moved with her husband and two children to an idyllic New England college town a lot like Belle River in IT'S ALWAYS THE HUSBAND.  Since then, she has spent her time teaching criminal and constitutional law and writing novels.  She has had many close female friends, a few frenemies, and only one husband, who – to the best of her knowledge – has never tried to kill her.
Michele currently lives in New Hampshire.
To be entered in the drawing shoot an email over to Jon?@crimespreemag.com (remove the question mark) And put CONTEST in the subject line. Also please put your address in the body of the email.
We will pick the winners on June 9th .