Tags
Related Posts
Share This
BLACKLIST: The Complete First Season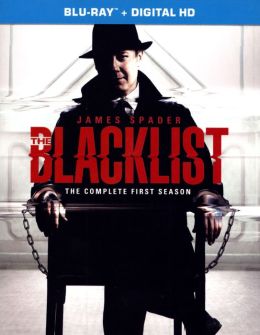 BLACKLIST: The Complete First Season
Sony Pictures Home Entertainment
Release date: Aug 12th, 2014
I was very excited about this show, the little I saw leading up to it looked great and I really enjoy James Spader. I was almost afraid to watch because I was afraid I may have built it up to much in my head before seeing it. That fear was mis-placed. I love this show.
The first episode grabbed me from the beginning. Raymond "Red" Reddington is a former US Agent who dropped off the radar years ago and went on to become The Concierge of Crime, facilitating criminals across the globe in various endeavors. He's had a spot on the most wanted list for years. The show opens with him turning himself in. He wants to help the FBI, but only if he works with a particular agent. A team is assembled and very quickly the bad guys start getting popped. Of course being a mastermind criminal he has his own agenda. I won't give away much more
because it is just too much fun to watch and find out.
Spader is great in this role and has settled in to being an older actor very nicely. Agent Liz Keen played by Megan Boone very quickly proves to be a character with depth and strength. The rest of the cast were well picked and they all do a terrific job. This show could go on for years and I really hope it does. This set has 22 episodes and not a loser in the bunch.
Jon Jordan