Tags
Related Posts
Share This
BONNIE OF EVIDENCE by Maddy Hunter – Book Review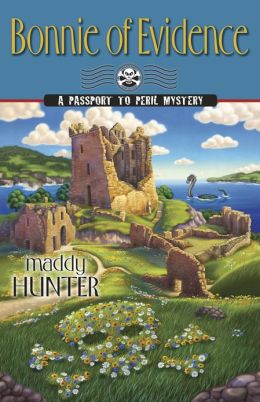 Feb 2013
Midnight Ink
A Passport to Peril Mystery–and if you travel with heroine / sleuth / travel escort Emily Andrew-Miceli your trip is guaranteed to be extraordinaire–whether or not you survive. However, since we're armchair travelers in this book we're unlikely to be bloodied.
Emily is taking several Iowa seniors to Scotland along with husband Etienne. Since the group is high-tech, the couple has designed a geo-caching hunt to suit their GPS talents with teams competing against each other. When they arrive at Loch Ness, one of the members of the group is not going to make it home, let alone see the rest of Scotland. Did she die from a curse by taking a dirk (dagger), an allergic reaction–or was she murdered?
A fun series, plus we get to see other settings–safely. Hunter was an Agatha, and du Maurier nominee.
Gay Toltl Kinman