Tags
Related Posts
Share This
Books, DVDs from Castle and Lancet are featured in this week's giveaway
Crimespree magazine,  in conjunction with Friday Reads Facebook page,  is offering you a chance to win  a copies of RAGING HEAT by Richard Castle and TOKYO KILL by Barry Lancet as well as CASTLE: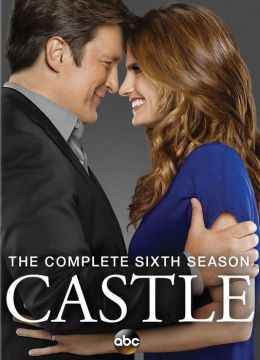 CASTLE: The Complete Sixth Season

After Castle's stunning romantic proposal to Beckett, what happens next? TV's magnetic crime-fighting couple faces a whole new set of challenges as they juggle wedding plans and their most intriguing cases yet in ABC's Castle: The Complete Sixth Season.
Beckett's new job with the Justice Department takes her away from the wisecracking love of her life. But Castle's devotion to his new fiancée – and her fascinating line of work – jeopardizes her career and creates a chain of events that might separate them forever. Back on the home front, Castle is none too pleased to discover his daughter has seemingly been captivated by, and now living with, her new, free-spirited boyfriend. It's a season of surprises you won't want to miss!
Experience every engaging moment of Castle's brilliant sixth season, complete with all 23 unforgettable episodes, plus never-before-seen bonus features only available on DVD.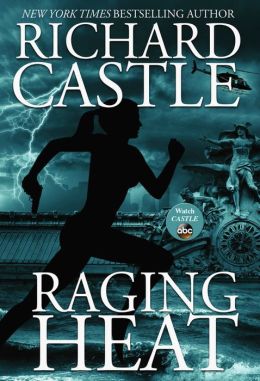 RAGING HEAT by Rick Castle
In New York Times Bestselling author Richard Castle's newest novel, an illegal immigrant falls from the sky and NYPD Homicide Detective Nikki Heat's investigation into his death quickly captures the imagination of her boyfriend the Pulitzer Prize-winning journalist, Jameson Rook. When he decides to work the case with Heat as his next big story, Nikki is at first happy to have him ride along. Yes, she must endure Rook's usual wild conspiracy speculations and adolescent wisecracks, but after reuniting following his recent assignment abroad, she's glad for the entertainment, the chance to bounce ideas, and just to be close to him again and feel the old spark rekindle. But when Rook's inquiry concludes that Detective Heat has arrested the wrong man for the murder, everything changes.
Balancing her high stakes job with a complicated romance has been a challenge ever since Nikki fell for the famous reporter. Now, her relationship lurches from mere complexity into sharp conflict over the most high-risk case of her career. Set against the raging force of Hurricane Sandy as it pounds New York, Heat battles an ambitious powerbroker, fights a platoon of urban mercenaries, and clashes with the man she loves. Detective Heat knows her job is to solve murders. She just worries that solving this one will be the death of her relationship.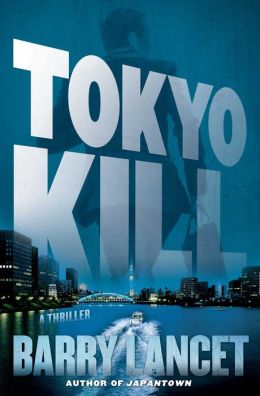 TOKYO KILL by Barry Lancet
In the second thriller of this new series from "a fresh voice in crime fiction" (Kirkus Reviews), antiques dealer-turned-P.I. Jim Brodie matches wits with an elusive group of killers chasing a long-lost treasure that has a dangerous history.
When an elderly World War II veteran shows up unannounced at Brodie Security begging for protection, the staff thinks he's just a paranoid old man. He offers up a story connected to the war and to Chinese Triads operating in present-day Tokyo, insisting that he and his few surviving army buddies are in danger.
Fresh off his involvement in solving San Francisco's Japantown murders, antiques dealer Jim Brodie had returned to Tokyo for some R&R, and to hunt down a rare ink painting by the legendary Japanese Zen master Sengai for one of his clients—not to take on another case with his late father's P.I. firm. But out of respect for the old soldier, Brodie agrees to provide a security detail, thinking it'll be an easy job and end when the man comes to his senses.
Instead, an unexpected, brutal murder rocks Brodie and his crew, sending them deep into the realm of the Triads, Chinese spies, kendo warriors, and an elusive group of killers whose treachery spans centuries—and who will stop at nothing to complete their mission.
To be entered in the drawing shoot an email over to Jon?@crimespreemag.com (remove the question mark) And put CONTEST in the subject line. Also please put your address in the body of the email.
We will pick the winners on October 3rd.
When we do the drawing we will be sending an extra something.