Tags
Related Posts
Share This
Brekke & Neuhaus are featured in this week's giveaway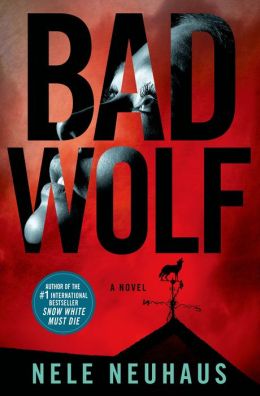 Crimespree magazine,  in conjunction with Friday Reads Facebook page,  is giving away copies of BAD WOLF by Nele Neuhaus and WHERE MONSTERS DWELL by Jørgen Brekke
BAD WOLF by Nele Neuhaus
The Thrilling next book in the international bestselling series that began with Snow White Must Die
On a hot June day the body of a sixteen-year-old girl washes up on a river bank outside of Frankfurt. She has been brutally murdered, but no one comes forward with any information as to her identity. Even weeks later, the local police have not been able to find out who she is. Then a new case comes in: A popular TV reporter is attacked, raped, and locked in the trunk of her own car. She survives, barely, and is able to supply certain hints to the police, having to do with her recent investigations into a child welfare organization and the potential uncovering of a child pornography ring with members from the highest echelon of society. As the two cases collide, Inspectors Pia Kirchhoff and Oliver von Bodenstein dig deep into the past and underneath the veneer of bourgeois society to come up against a terrible secret that is about to impact their personal lives as well. In Nele Neuhaus's second U.S. publication of her enormously popular series, tensions run high and a complex and unpredictable plot propels her characters forward at breakneck speed.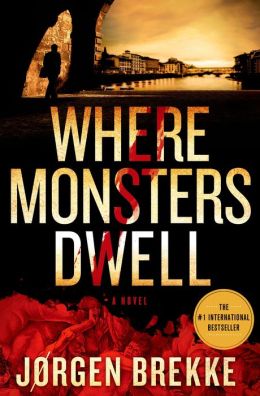 WHERE MONSTERS DWELL By Jørgen Brekke
An international bestseller—A brutal murder in Norway, a murder in Virginia—both connected to sixteenth century palimpsest of a serial murderer's confession
A murder at the Edgar Allan Poe Museum in Richmond, Virginia, bears a close resemblance to one in Trondheim, Norway. The corpse of the museum curator in Virginia is found flayed in his office by the cleaning staff; the corpse of an archivist at the library in Norway, is found inside a locked vault used to store delicate and rare books. Richmond homicide detective Felicia Stone and Trondheim police inspector Odd Singsaker find themselves working on similar murder cases, committed the same way, but half a world away. And both murders are somehow connected to a sixteenth century palimpsest book—The Book of John—which appears to be a journal of a serial murderer back in 1529 Norway, a book bound in human skin.
A runaway bestseller in Norway, Where Monsters Dwell has since sold to over fourteen countries. Where Monsters Dwell is the most awaited English language crime fiction debut in years.

To be entered in the drawing shoot an email over to Jon?@crimespreemag.com (remove the question mark) And put CONTEST in the subject line. Also please put your address in the body of the email.
We will pick the winners on March 21st.
When we do the drawing we will be sending an extra something for one lucky winner to be picked from the comments section of the Friday Reads face book page, so after you enter, go leave a comment!