Tags
Related Posts
Share This
BRILLIANCE By Marcus Sakey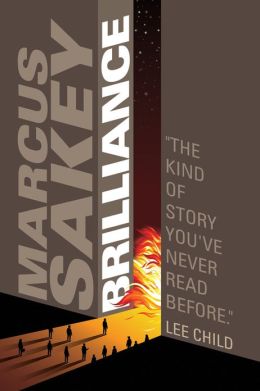 Publisher Thomas & Mercer
Release date 7/16/2013
Starting in 1986, approximately one percent of all children are born with special abilities. Some can see and predict the changes in the stock market like was written in stone. Some can seem almost invisible as they drift silently from others vision. They are called brilliants, abnorms, twists, and a whole host of other names. They have revolutionized life for everyone by introducing technologies far more advanced than most of us could have dreamed. However, not all of these brilliants are interested in the world. When they go bad, agent Nick Cooper, a brilliant himself, and the DAR are called in to stop them.
Following a nearly unparalleled terrorist attack from a fringe group of brilliants, Cooper is forced to go undercover and try to stop them. However, the closer he gets to the core of the conspiracy, the less adds up to the truth as he knows it and when bullets start flying from both sides, Cooper has to decide who to trust to save his life and the lives of countless other innocent people.
The first in a proposed trilogy, this is one of the finest thrillers I have ever read. It is a perfect twist on the classic conspiracy story, filled with unpredictable turns and rapid-fire pacing that will keep you reading until the last page, then longing for more. While some of the characters possess enhanced abilities, Sakey makes them feel organic to our world and so realistic you find yourself wondering if people like this already walk amongst us.
If ever there were truth in advertising, BRILLIANCE lives up to its name. It is an utterly brilliant read from a brilliant mind. Sakey crafts a masterpiece of a mystery novel by combining all the best parts of a procedural, a thriller, and a science fiction story that lives up to the best Phillip K. Dick has to offer. Easily the best book I have read this year, Sakey better start putting up shelves now. He'll have a lot of awards to find space for after this book debuts.
Bryan VanMeter