Tags
Related Posts
Share This
Cast Filling Out for COLD IN JULY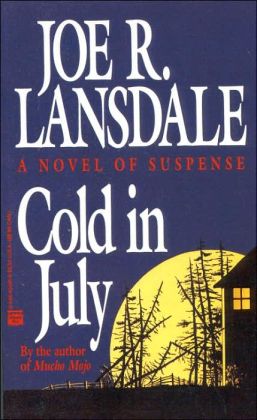 Two months into production, we are learning more about the cast of COLD IN JULY.
Variety has reported that Don Johnson and Vinessa Shaw have joined Michael C. Hall and Sam Shepard in the Joe Lansdale based crime drama.
Hall stars as Richard Dane, an East Texas builder, that shoots and kills a burglar in his living room. Russell (Sam Sheppard), the father of the thief, wants revenge, looking to slay Richard's son (an eye for an eye). The feud takes an unexpected turn that results in Russell and Richard joining forces.
Shaw will play Dane's wife, but it is not known just who Johnson is playing. My guess is that he is Jim Bob Luke, a private investigator that could only come from Lansdale's wicked and warped mind.
Jim Mickle is directing. This will be the biggest project Mickle has tackled. His directorial debut was a $60k horror flick in which men, infected with a virus, became giant rodents. His most recent, WE ARE WHAT WE, is making the rounds at film festivals and garnering considerable praise.