Tags
Related Posts
Share This
Charlotte Williams is featured in this week's giveaway.
Crimespree magazine,  in conjunction with Friday Reads Facebook page,  is giving away copies of  THE HOUSE ON THE CLIFF by Charlotte Williams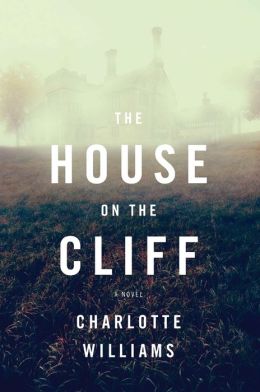 A riveting psychological crime novel featuring Jessica Mayhew, a therapist who becomes entangled in the long-dormant murder mystery that haunts her patient's family
Jessica Mayhew is a sharp, successful therapist with a thriving practice and a loving family at home. But actor Gwydion Morgan's dramatic appearance at her office coincides with a turbulent moment in her life: her husband has just confessed to a one-night stand with a much younger woman. Gwydion, son of the famous stage director Evan Morgan, is good-looking and talented but mentally fragile, tormented by an intriguing phobia. When his mother phones to say he is suicidal, Jessica, determined to trace the cause of his distress, decides to make a house call.
The Morgans live in a grand clifftop mansion overlooking the rocky Welsh coast. It seems to be a remote paradise, but there's something sinister about the place, too. Jessica learns that an au pair who cared for Gwydion drowned in the bay under mysterious circumstances. In her quest to help her client, to whom she's becoming increasingly attached, Jessica becomes ensnared in the Morgan family mystery, which soon becomes an explosive public scandal-one that puts her directly in harm's way. All the while, Jessica is doing her best to keep her marriage and family together-but her connection with Gwydion is impossible to ignore.
A sexy, stylish novel featuring gripping suspense, a wild, gothic setting, and a clever psychological theme, The House on the Cliff announces the arrival of an appealing female protagonist in Jessica Mayhew and an exciting new crime writer in Charlotte Williams.
About the author: After studying philosophy in college, Charlotte Williams went on to work as an arts journalist, writing for newspapers and magazines, and making documentaries for the BBC. She now works in radio drama, writing original plays and adaptations.
To be entered in the drawing shoot an email over to Jon?@crimespreemag.com (remove the question mark) And put CONTEST in the subject line. Also please put your address in the body of the email.
We will pick the winners on January 31st.
When we do the drawing we will be sending an extra something for one lucky winner to be picked from the comments section of the Friday Reads face book page, so after you enter, go leave a comment!