Tags
Related Posts
Share This
CHILDREN OF THE REVOLUTION by Peter Robinson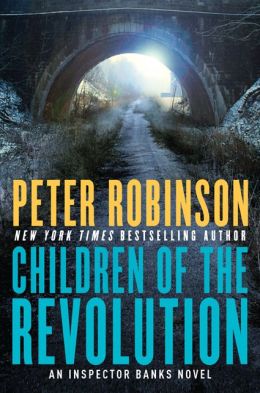 Children Of The Revolution
Peter Robinson
Currently Available
William Morrow
Peter Robinson's latest book, Children Of The Revolution, intertwines a murder mystery while bringing back the seventies era. As with all of his books Robinson explores a few social issues within a strong character based story. For this novel, he discussed the issues of date rape, sexual abuse, abuse of power, betrayal, Marxism, and the comparison of students in the seventies with today. What makes the plot intriguing is the use of folk music to enhance it.
Children of the Revolution begins with Inspector Banks investigating the death of a recluse college professor who was dismissed for alleged sexual misconduct four years ago. Along with 5,000 pounds found in his pockets, Professor Gavin Miller's body position indicated that the cause of death was not natural. Banks struggles to find answers to why Miller would have committed suicide and begins to wonder if he was pushed off the nearby bridge. Robbery, blackmail, or revenge is the possible motive for the untimely death. Banks suspects Lady Veronica Chalmers because of her apparent link with the victim going back to the early seventies at the University of Essex, then a hotbed of political activism. After the inquiries, he is reprimanded by his supervisors and warned to stop. Banks continues to conduct his investigation under the radar, with the help of new DC Geraldine Masterson, DI Annie Cabbot and DS Winsome Jackman.
Readers can see the evolution of Detective Alan Banks from his initial appearance in 1987 to now where he is a lot more cynical, and melancholy as well as not being politically correct. He is an old fashioned detective that would rather use his thought process, assessment of a person's character, and his own decision-making than the modern technology of today. This can be exemplified with the quote by Banks, "I've often thought that solving a crime has far more to do with understanding people and their motives than it does with spectrographic analysis and DNA."
Readers will never feel that Robinson is lecturing or pushing his viewpoints regarding social issues. Instead, through the character's dialogue they can come up with their own point of view through observations and what is being said. He does a good job of incorporating different opinions into the storyline.
Children of the Revolution has Banks pondering aging and his mortality as well as his career. Through his contrast of the different periods including student life the readers will learn about those eras. This book is complex and thought provoking between a riveting mystery and an exploration of the social issues.