Tags
Related Posts
Share This
Christmas Gift Guide 2015
With less than a week before Christmas, times is running short for shopping. As a result, most people find their stress increasing with each passing moment. Always a helpful bunch, a number of the Crimespree Crew have put together some suggestions/ideas for the people on your list.
Jon Jordan:
FORGIVING MARIELA CAMACHO by AJ Sidransky
What starts out as a police procedural takes on the characteristics of full blown thriller as detective Gonzalvez and his partner hunt an international serial killer. Fast paced and twists until the end this is a great read. Sidransky has a wonderful series started and this is a great place to jump in.
THE KILLING KIND by Chris Holm
Wonderful book about a hitman popping other hitmen, one of 2015s bright lights in the genre. Great way to get folks hooked on a great author is giving them this book.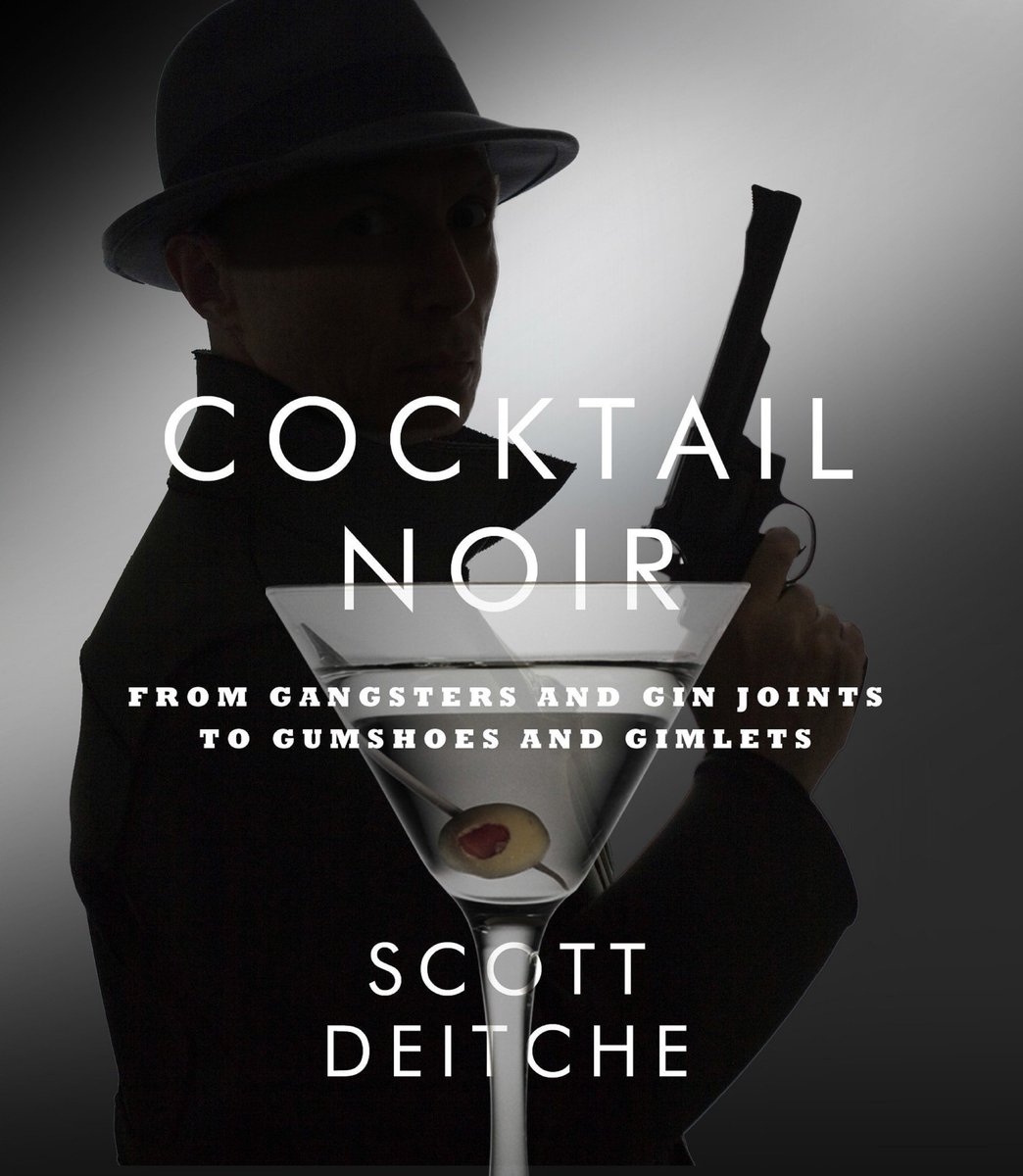 COCKTAIL NOIR From Gangsters and Gin Joints to Gumshoes and Gimlets by Scott Deitche.
Deitche sheds new light on history's most memorable gangsters, noir characters, and the writers who created them at the nexus of their favorite cocktails in his latest book. Cocktail recipes punctuate the narrative along with 100 distinctive photographs of the famous and infamous people and places that have consumed and served up these libations. Everything from Mickey Spillane's humble Miller Lite, a choice mirrored by his famous noir character Mike Hammer, to Richard Cass's noir bartender Elder Darrow's complex, multi-layered pousse-café cocktail, with a recipe for real-life gangster Meyer Lansky's own Meyer Lansky Sour in between is covered in this homage to the cocktail and the people and characters who influenced its evolution.
Both of these books collect a sweeping event from each of the big two comic companies
SPIDER-VERSE – Marvel
SpiderVerse has Spider-men from all realities being hunted and eventually the spiders team up to stop the unstoppable. While the tale itself was a terrific thriller seeing all the variations of Spider-Men was loads of fun' The suspense and climax were a great ride and wonderful payoff.
THE MULTIVERSITY DELUXE EDITION – DC
The biggest adventure in DC's history is here! Join visionary writer Grant Morrison, today's most talented artists, and a cast of unforgettable heroes from 52 alternative Earths of the DC Multiverse! Prepare to meet the Vampire League of Earth-43, the Justice Riders of Earth-18, Superdemon, Doc Fate, the super-sons of Superman and Batman, the rampaging Retaliators of Earth-8, the Atomic Knights of Justice, Dino-Cop, Sister Miracle, Lady Quark, and the latest, greatest Super Hero of Earth-Prime: YOU! This deluxe edition hardcover collects all nine MULTIVERSITY issues, plus the indispensible GUIDEBOOK issue
Ava Black:
For Lovers of Noir and Darkness;
Todd Robinson–The Hard Bounce
Rob Hart–New Yorked
Stuart Neville–Those We Left Behind
Fuminori Nakamura–The Gun
Dan Smith–The Darkest Heart
Dan Malmon:
1. ALIAS Omnibus by Brian Michael Bendis and Michael Gaydos. This collects all 28 issues of the Marvel Max series that served as the inspiration for the smash Netflix series. A must-have for fans of both crime fiction and superhero storytelling.
2. AVENGERS: AGE OF ULTRON on Blu-ray. Yeah, yeah. I've spoken many times at my disappointment in the follow up to one of my favorite films of all time. The lame romance subplot with Black Widow and the Hulk. The confusing jump-cut editing. But I'm a completest. And there is enough in there to enjoy that a second viewing on the new living room tv wouldn't be the worst thing ever…
3. THUGLIT: CRUEL YUEL: HOLIDAY TALES OF CRIME FOR PEOPLE ON THE NAUGHTY LIST. If you're reading Crimespree, chances are you're already in the know about Thuglit, and the amazing crime fiction being published by Todd Robinson. Well, even hardboiled loners get into the holiday spirit. And with CRUEL YUEL you get some of today's top up-and-coming authors putting their spin on the holiday season.
4. A Montreal Expos cap.
5. Peace on Earth, dammit.
Tim Hennessy:
1) The Blind Alley by Jake Hinkson
If you have a film buff to shop for, Jake Hinkson's essays on film noir are a gift that keeps on giving. Each essay is a conversational deep-dive into cinema history sure to be an educational guide as well as a great motivator to add fantastic films to the queue.
2.) Women Crime Writers: Eight Suspense Novels of the 1940s & 50s: A Library of America Boxed Set; Edited by Sarah Weinman
In a year filled with exceptional reissues of classic crime fiction, Sarah Weinmann's expertly curated set of eight pioneering novels by female crime writers is a must have for fans of the genre. Not only could there be no better guide than Weinmann, the set itself is easily the year's most beautifully produced.
3.) Mad Men Carousel: The Complete Critical Companion by Matt Zoller Seitz
For the Man Men enthusiast still coming to terms with the end of one their favorite shows, Matt Zoller Seitz's episode-by-episode examination will unlock
new layers to enrich future binge-watching marathons.
4.) The Criterion editions of Mulholland Drive and Dressed to Kill
Cinephiles have long been waiting for higher quality, special editions of Lynch and De Palma's respective films. Criterion finally has answered fans pleas and released two high quality restorations loaded with extras.
5.) Bookends
Whose shelves couldn't use something to support those stacks?
And last, but not least, a couple suggestions of my own:
Foyle's War: The Complete Saga
8 seasons running 46 hours, Foyle's Way has had a hell of a run. FW, while not actually a war show, uses the backdrop of war torn England (WWII)  to excellent effect. It helps the show stand out from the numerous police shows that have popped up over the ages and gives it a fairly large amount of material to use. The latter seasons were set in the years after the second war. The production has taken great pains to be historically accurate and to properly reflect the issues and moods of the times an
d the entire series is really just fantastic.

The Long And Farway Gone By Lou Berney
One of my favorite novels of 2015, the author takes his game to a whole new level as Wyatt, a Las Vegas PI, heads back to his hometown of Oklahoma City for a case. But going back brings up painful memories: In the summer of 86, Wyatt was sole survivor of a movie theater shooting. While home, Wyatt finds himself revisiting that night and trying to make sense of the events that changed his life.
Hopefully these ideas will make the next several days a little easier. And hey, any time you saved can now be used for reading.