Tags
Related Posts
Share This
Clark and Gee are featured in this week's giveaway
Crimespree magazine,  in conjunction with Friday Reads Facebook page,  is giving away copies of  BAY OF FIRES by Poppy Gee and KILLER AMBITION by Marcia Clark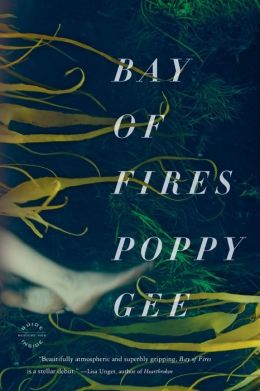 BAY OF FIRES by Poppy Gee
A darkly suspenseful debut thriller set in coastal Tasmania, where an idyllic calm is shattered by the death of a young tourist.
Sarah Avery's reckless behavior has cost her a job, her boyfriend, and the independence she desperately craves. Reluctantly home for the holidays in the Bay of Fires, a tiny seaside town on the Tasmanian coast, she hopes for a calm, quiet visit, with time to reflect on all that's gone wrong. Those hopes are crushed when, early one morning, she discovers the body of a young female backpacker washed up on the shore.
A year earlier, another woman went missing and hasn't been seen since. Now everyone wonders: is there a killer in the brush? Or were these women victims of Tasmania itself? The island is place of savage beauty: pristine sand beneath orange-lichen covered granite boulders; heaving shadowy kelp fields; sweeping cold currents; crackling bush beyond the seashore. It's also a landscape as flawed, vulnerable and vengeful as any human. Once its fragile peace is shattered, the locals' anxiety fuels a string of speculations about happened to the women – and who might be the next victim.
When journalist Hall Flynn arrives to investigate, haunted by recent failures and yearning for a fresh start, he's determined to do whatever it takes to break the story, and Sarah is his best source of local information. But Sarah – like everyone else in this close-knit town – has secrets she's desperate to keep hidden. And one of those secrets leads straight to a killer's door.
Haunting, evocative, as wildly atmospheric as the remote island where it takes place, BAY OF FIRES is a startling and wholly original debut.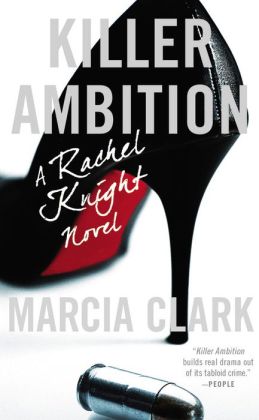 KILLER AMBITION by Marcia Clark
Los Angeles D.A. Rachel Knight faces down the murderously ambitious side of Hollywood in Marcia Clark's newest thriller.
When the daughter of a billionaire Hollywood director is found murdered after what appears to be a kidnapping gone wrong, Los Angeles Special Trials prosecutor Rachel Knight and Detective Bailey Keller find themselves at the epicenter of a combustible and high-profile court case. Then a prime suspect is revealed to be one of Hollywood's most popular and powerful talent managers–and best friend to the victim's father. With the director vouching for the manager's innocence, the Hollywood media machine commences an all-out war designed to discredit both Rachel and her case. KILLER AMBITION is at once a thrilling ride through the darker side of Tinseltown and a stunning courtroom drama with the brilliant insider's perspective that Marcia Clark is uniquely qualified to give.
To be entered in the drawing shoot an email over to Jon?@crimespreemag.com (remove the question mark) And put CONTEST in the subject line. Also please put your address in the body of the email.
We will pick the winners on March 28tht.
When we do the drawing we will be sending an extra something for one lucky winner to be picked from the comments section of the Friday Reads face book page, so after you enter, go leave a comment!