Tags
Related Posts
Share This
Clark, Collins & Willingham Featured In This Week's Giveaway.
This week , in conjunction with Friday Reads Facebook page, we are giving away copies of Mary Higgins Clark's DADDY'S GONE A HUNTING, Max Allan Collins' TARGET LANCER and Bill Willingham's WEREWOLVES OF THE HEARTLAND.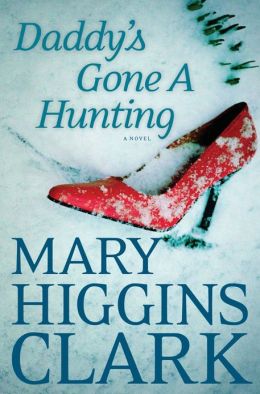 DADDY'S GONE A HUNTING by Mary Higgins Clark
When the family-owned furniture firm, including the mansion where priceless antiques are kept, explodes into flames in the middle of the night, Kate must escape to save her life. But the suspicious circumstances point to her involvement. Was the explosion set deliberately? Why was Kate, a gorgeous CPA for one of the biggest accounting firms in the country, on the premises at that hour? And why was Gus, a retired and trusted employee, with her? Now Gus is dead and Kate lies in the hospital gravely injured. Hannah, Kate's sister and a rising fashion designer, must discover what drew them there and what dangerous secrets lies hidden in the ashes. Step by step, in a novel of dazzling suspense and excitement, Mary Higgins Clark once again demonstrates the mastery of her craft that has made her books international bestsellers for years. Daddy's Gone A Hunting presents the reader with a perplexing mystery and a fascinating cast of characters—one of whom may just be a ruthless killer.
#1 New York Times bestselling author Mary Higgins Clark has written thirty-two suspense novels; three collections of short stories; an historical novel, Mount Vernon Love Story; and a memoir, Kitchen Privileges and two children's books, The Magical Christmas Horse and Ghost Ship. She is the coauthor with Carol Higgins Clark of five suspense novels: Dashing Through the Snow, Deck the Halls, He Sees You When You're Sleeping, The Christmas Thief, and Santa Cruise. More than 100 million copies of her books are in print in the United States alone, and her books are worldwide bestsellers.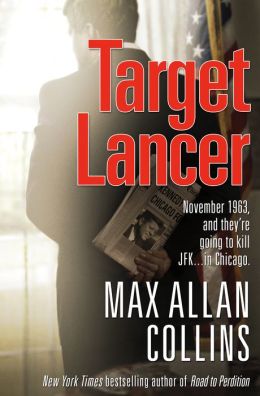 TARGET LANCER by Max Allan Collins
An explosive novel that uncovers new facts about the deadly conspiracy to assassinate John F. Kennedy
Long before November 22, 1963, Nathan Heller, "P.I. to the Stars," knows that a conspiracy is in the works. Several years earlier, Heller had been involved with the Kennedys, the Mob, and the CIA in the early stages of a plan to assassinate Fidel Castro. Shortly after, Heller's Mafia contact is murdered.
After being interrogated by gangsters and contacted by U.S. Attorney General Robert Kennedy, Heller realizes that he may be the one person who can prevent a devastating political assassination. Only he knows all the players; only he knows why a web of conspirators has targeted the man known to the Secret Service as "Lancer," John Fitzgerald Kennedy.
Rigorously researched, Max Allan Collins's Target Lancer is far more truth than fiction.
Max Allan Collins is the bestselling author of the graphic novel Road to Perdition, the basis for the hit film starring Tom Hanks. He has won two Shamus Awards for previous Nathan Heller novels. His most recent Heller mystery wasBye Bye, Baby. He lives in Muscatine, Iowa.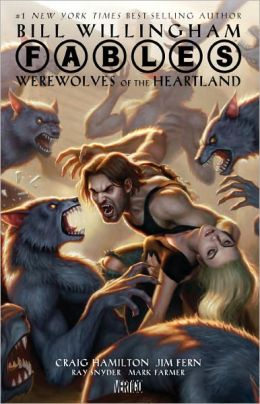 FABLES: WEREWOLVES OF THE HEARTLAND by Bill Willingham
At long last! The long-awaited original FABLES: WEREWOLVES OF THE HEARTLAND graphic novel is here!
Bigby Wolf embarks on a quest through the American Heartland to find a new location for Fabletown, a secret society of exiled fairy tale characters living among the "mundys." In his wanderings, Bigby stumbles across Story City, a small town that seems to be occupied solely by werewolves. Oddly enough, they seem to already know and revere Bigby, but at the same time they've captured and caged him.
FABLES: WEREWOLVES OF THE HEARTLAND tells an epic tale that began well before Bigby Wolf set foot in the bucolic plains of the Midwest. It began long ago when he served in World War II and became mired in a Nazi experiment that would change nations. It's soon evident that murder in Story City is the least of their sins, and unraveling the town's many mysteries may cost Bigby, the seventh son of the North Wind, much more than his own life.
This new hardcover is a must-have for any longtime FABLES fan, as well as a great entry point for new readers.
Bill Willingham has been writing, and sometimes drawing, comics for more than twenty years. During that time he's had work published by nearly every comics publisher in the business and he's written many critically-acclaimed comic book series, including Elementals, FABLES, JACK OF FABLES, FAIREST, ROBIN, SHADOWPACT and SALVATION RUN. A multiple winner of the Eisner Award, Willingham has also been nominated for the International Horror Guild award. Bill lives somewhere near a good poker room.
To be entered in the drawing shoot an email over to Jon?@crimespreemag.com (remove the question mark) And put CONTEST in the subject line. Also please put your address in the body of the email
We will pick the winners on May 17th.
When we do the drawing we will be sending an extra something for one lucky winner to be picked from the comments section of the Friday Reads face book page, so after you enter, go leave a comment!