Tags
Related Posts
Share This
Collins, Estleman and Pronzini featured in this week's giveaway
Crimespree magazine,  in conjunction with Friday Reads Facebook page,  is giving away copies of  KING OF THE WEEDS by Max Allan Collins, DON'T LOOK FOR ME by Loren Estleman and NEMESIS by Bill Pronzini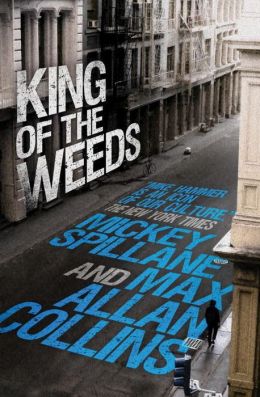 KING OF THE WEEDS by Max Allan Collins
Hammer finds himself up against a clever serial killer targeting only cops. A killer his old friend Captain Pat Chambers had put away many years ago is suddenly freed on new, seemingly indisputable evidence, and Hammer wonders if this seemingly placid, very odd old man might somehow be engineering cop killings that all seem to be either accidental or by natural causes. At the same time Hammer and Velda are dealing with the fallout – some of it mob, some of it federal government – over the $89 billion dollar cache the detective is (rightly) suspected of finding not long ago.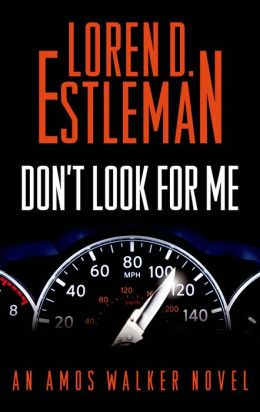 DON'T LOOK FOR ME by Loren Estleman
First a rich young wife is missing, then bodies start showing up. Amos Walker's up to his neck in dames, drugs…and murder, again.
Amos Walker doesn't mean to walk into trouble. But sometimes it finds him, regardless. The missing woman has left a handwritten note that said, "Don't look for me." Any P.I. would take that as a challenge, especially when he found out that she'd left the same message once before, when having an illicit affair.
But this time it's different. The trail leads Walker to an herbal remedies store, where the beautiful young clerk knows nothing about the dead body in the basement…or about any illegal activity that might be connected to the corpse. She is, however, interested in Walker's body, and he discovers he's interested in hers as well.
But he can't tarry long, for the Mafia could be involved…or maybe there's a connection to the porno film studio where the missing woman's former maid now works. But when two Mossad agents accost Walker—and then are brutally killed—he realizes he's discovered a plot far darker run by someone more deadly than either the Mafia or a two-bit porn pusher.
Who—or what—could be so viciously murderous? Walker has few clues, and knows only that with every new murder he is no closer to solving the case. When he finally gets a break, he recognizes the silken, deadly hand of a nemesis who nearly killed him twice before…and this time may finish the job.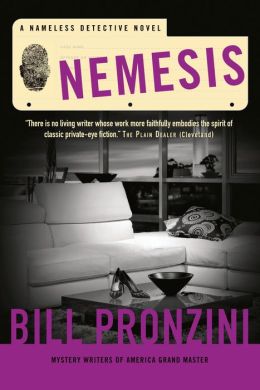 NEMESIS by Bill Pronzini
Young, newly rich Verity Daniels claims to be receiving threatening calls demanding money. When Jake Runyon agrees to investigate, it seems a relatively simple matter. The case, however, is nowhere near as clear-cut as it first appears. And Verity Daniels is nowhere near the helpless victim she pretends to be. Soon Nameless is working, with the help of partner Tamara Corbin, to clear both Runyon's and the agency's good names.
To be entered in the drawing shoot an email over to Jon?@crimespreemag.com (remove the question mark) And put CONTEST in the subject line. Also please put your address in the body of the email.
We will pick the winners on June 20th.
When we do the drawing we will be sending an extra something