Tags
Related Posts
Share This
Connie Knight: 5 Authors that have Influenced my Writing.
In reality, more than five authors have influenced my writing. I've been reading voraciously since grade school, and I wasn't studying anybody's writing style or philosophical point of view. It took teachers in college to make me anatomize somebody's poem or novel. I starting reading for pure pleasure, and the writing that influenced mine had elements that made writing as much fun as reading. They were entertaining rather than ponderous or pontific.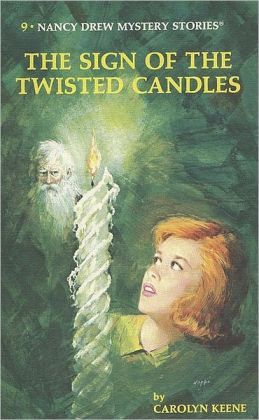 Carolyn Keene was the first writer whose work I collected. On my twelfth birthday, Aunt Madeleine gave me twenty dollars and took me to a bookstore. We departed with nineteen Nancy Drew mysteries and no change. I read those books repeatedly. As I recall now, Nancy was the person in charge, assisted by her friends Bess and George. She had a nice boyfriend and pretty clothes. She confronted evil brutes and dangerous situations, and managed to escape without a scratch. The mystery was solved, and the villains arrested. The End.
That series hooked me on mysteries. That's the writing genre I have chosen to explore. Cemetery Whites, my debut novel, features heroine Caroline Hargrove Hamilton and her cousin Janet, who solve an old murder and a current one. They follow clues and face danger, including confrontation with a herd of feral Texas hogs, but they put the evil man in jail and escaped without harm. If you want to know more about it, check www.connieknightbooks.com for more details.
Other mystery writers whose work certainly influences mine are Tony Hillerman, Sharyn McCrumb, and Margaret Maron. All of them are excellent writers whose books I have collected and read repeatedly. Their settings are regional, and so are elements of the stories they tell. Characters reflect values of their family clans and their social culture, and all of them discuss changes in their area over years of time. Local dialect comes into use, along with old social habits. Festivals, celebrations, funerals. They're not always the same, nor is the significance the same, in one place as in another.
Tony Hillerman's novels are set on the Navajo Reservation with Lt. Joe Leaphorn and Sgt. Jim Chee of the Navajo Tribal Police given far-flung mysteries of different kinds to solve. The series started in the early 1980s and continued into the 21st century. Main characters stayed together but their lives changed as time passed, as the Navajo Reservation changed. Chee finally found a wife, but Leaphorn became a widower. He retired, too, but he and Chee kept on working together, as my characters Caroline and Janet will.
Sharyn McCrumb's mysteries include the Elizabeth McPherson series. She's an amateur sleuth who solves crimes in the Appalachian area. She travels here and there for family events or scholarly archeological digs. These take her to Scotland eventually, where she meets and marries an academic man, but loses him eventually to the sea. When Elizabeth's cozy mysteries end, Sharyn McCrumb moves on to a series of mysteries set in the Appalachian mountains, with a police office in a small Tennesee town and Nora Bonesteel who lives on Ashe Mountain. Her vision, her Sight, provides information that helps the police solve crimes. My elderly DeWitt County clanswoman, Hettie Hargrove Harrell, doesn't have extra Sight, but her memory of ancient times in Texas gives clues to her great-niece Caroline.
Margaret Maron created two series: one in New York with Sigrid Harald as a detective, and the second one in North Carolina's fictional Colleton County, not too far from Raleigh. Bootlegger's Daughter, the prize-winning first novel of the Deborah Knott series, introduces an attorney with a wild streak who becomes a judge. Her large family is introduced, along with old-time friends from the farms and small towns, also fictional. Colleton County and sheriff's deputy Dwight Bryant, and other characters, were created in Bloody Kin preceding the series in which Deborah was introduced. She and Dwight eventually fall in love and get married, and they meet Sigrid Harald from New York in the most recent books: a delayed honeymoon in New York, and then a Colleton County visit from Sigrid, whose grandmother is dying.
As an influence on my writing, Margaret Maron sets an example of large families whose members differ, but who are still loyal to each other. Family history plays a part in her novels, and also in mine. Old culture now changing as population grows—that's something else I must confront in my books.
Jane Austen's books mesmerized me, although she's not a writer of mysteries. Her books have tension, though. What will happen, how will things end? Most of all, her world is small. Her books do not follow global politics, espionage, medical disasters. They focus on the lives of people in rural England. My mysteries focus on the lives of my characters in rural Texas ranchland, where San Antonio is nearby, like London is to Mansfield Park and Northanger Abbey.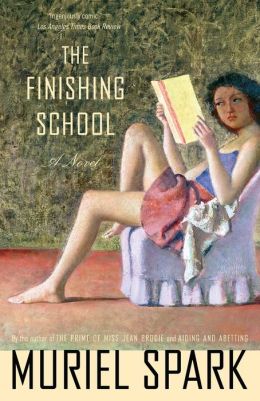 Muriel Spark is another one whose work I relished and collected. In one of her novels, I can't remember which, the young heroine is an aspiring writer. One day she notices someone nearby with intriguing hands held in a captivating gesture. This makes her happy. It gives her something to add to one of the characters in the book she's writing.
I remember this item years after reading it. The characters in my novels are fictitious, but they may have habits or looks that I noticed somewhere. Or they may be based on someone I knew, long ago and not very well, but interesting enough for a character's start.
I've surpassed five authors already, but let us account the influence of one more, also an English author whose voluminous work I read over and over—P.G. Wodehouse. In high school, I checked his books out of the library and laughed my head off on the bus all the way home. His level of humor cannot be matched, but it's an element of my writing that I hope the readers enjoy.
I write cozy mysteries, and humor is acceptable in those.
Connie
Connie Knight grew up in San Antonio, Texas, with many childhood visits to her family in DeWitt County. Cemetery Whites is based on memories and stories shared, but all characters in this mystery novel are fictional, and so are the events.
Connie began writing in junior high, studied English and journalism in college, and worked for newspapers, magazines, and public relations departments. Cemetery Whites is her first mystery novel, with a second one underway.