Tags
Related Posts
Share This
EJ Copperman, Elissa Wald and Ariel S Winter
Happy Thanksgiving! Crimespree Magazine,  in conjunction with Friday Reads Facebook page,  is giving away copies of THE THRILL OF THE HAUNT by EJ Copperman, THE TWENTY-YEAR DEATH by Ariel S. Winter and THE SECRET LIVES OF MARRIED WOMEN by Elissa Wald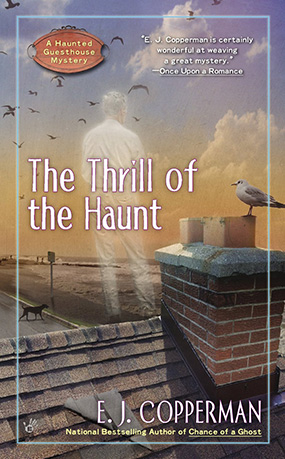 THE THRILL OF THE HAUNT by EJ Copperman
Fifth in the "witty, charming and magical" (Mystery Gazette) series.
As Alison's reputation as "the ghost lady" grows, so does her business—and not always in a way she'd like. Tourists may be flocking to her guesthouse for a chance to glimpse her resident spirits, but her special abilities are also bringing unwanted private investigation cases to her door. And she has no choice but to take a case when the local homeless man is found murdered under mysterious circumstances, just hours after asking for help in exorcising a specter.
If that weren't enough to deal with, Alison's other PI case soon turns fatal, as the mistress she was spying on for a jealous wife turns up dead as well. The cases seem like they couldn't possibly be linked, but with a mountain of clues, motives and suspects—both living and dead—Alison will have to think fast before someone else checks out for good…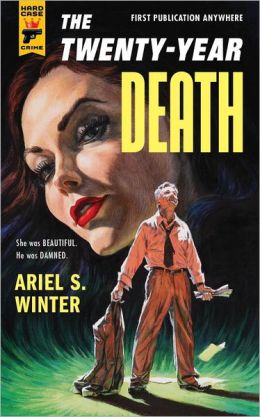 THE TWENTY-YEAR DEATH by Ariel S Winter
A breathtaking first novel written in the form of three separate crime novels, each set in a different decade and penned in the style of a different giant of the mystery genre.
1931-
The body found in the gutter in France led the police inspector to the dead man's beautiful daughter-and to her hot-tempered American husband.
1941-
A hard-boiled private eye hired to keep a movie studio's leading lady happy uncovers the truth behind the brutal slaying of a Hollywood starlet.
1951-
A desperate man pursuing his last chance at redemption finds himself with blood on his hands and the police on his trail…
Three complete novels that, taken together, tell a single epic story, about an author whose life is shattered when violence and tragedy consume the people closest to him. It is an ingenious and emotionally powerful debut performance from literary detective and former bookseller Ariel S. Winter, one that establishes this talented newcomer as a storyteller of the highest caliber.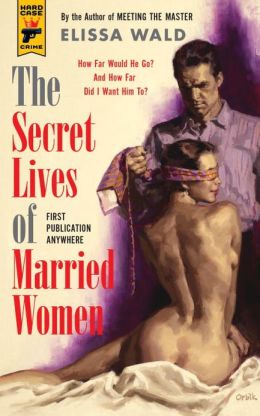 THE SECRET LIVES OF MARRIED WOMEN by Elissa Wald
Two identical twin sisters – one a sexually repressed defense attorney, the other a former libertine now living a respectable life in suburbia – are about to have their darkest secrets revealed, to the men in their lives and to themselves. As one sister prepares for the thorniest trial of her career and the other fends off ominous advances from a construction worker laboring on the house next door, both find themselves pushed to the edge, and confronted by discoveries about themselves and their lovers that shock and disturb them.
To be entered in the drawing shoot an email over to Jon?@crimespreemag.com (remove the question mark) And put CONTEST in the subject line. Also please put your address in the body of the email.
We will pick the winners on December 6th.
When we do the drawing we will be sending an extra something for one lucky winner to be picked from the comments section of the Friday Reads face book page, so after you enter, go leave a comment!