Tags
Related Posts
Share This
BATMAN – DEATH BY DESIGN, FANTASTIC FOUR – SEASON ONE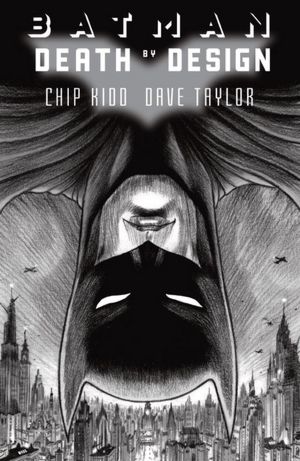 BATMAN DEATH BY DESIGN
DC Comics
Publication date: June 5th, 2012
This story is a standalone out of continuity tale and could really fit in any Bat-universe. The story is fairly simple, yet intricate. Bruce Wayne wants to take down the old train station and build a new one for Gotham. Historical building fans don't want him too. The back story is where we start having real fun. Bruce's Dad was involved with the first one, there is a new hero/villain in town who is going after people who, well, are bad architects. Those with no sense of the grand buildings of the past are being hunted. Both Bruce and Batman have their work cut out for them to save Gotham and lives.
It's a great story and the mystery unraveling throughout the book is done at just the right pace. Chip Kidd really gets suspense. Dave Taylor however may end up getting a lot of the buzz on this book, his artwork is stunning and each page is suitable for framing. It was drawn with an architect's eye and is really something special in the comics world today with all the computer enhancements being cone with color. Color is used sparingly here and thus allows the art to really stand on its own.
You NEED to own this.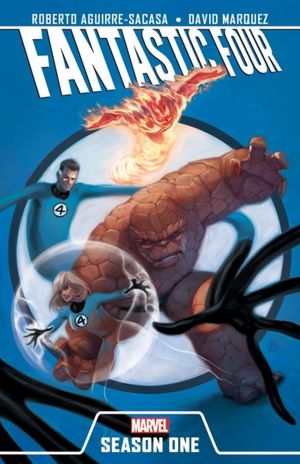 FANTASTIC FOUR SEASON ONE
Marvel Comics
Publication date: Feb 7th, 2012
I don't know if this is a new telling, a retelling or a alternate earth, and frankly I don't care. What Season One FF is at the end of the day is a great story being told by Roberto Aguire-Sacasa with characters you know, but not quite. David Marquez's art is bright and clean and really fitting for the way the story is told. He does great city scapes! So, four friends go into space and come back with powers, but what it really is about is the people, not the powers. How they react to the powers and how people react to them. Great stuff.
Jon Jordan