Tags
Related Posts
Share This
Crombie & Mina are featured in this week's giveaway.
Crimespree magazine,  in conjunction with Friday Reads Facebook page,  is giving away copies of THE RED ROAD by Denise Mina and THE SOUND OF BROKEN GLASS by Deborah Crombie.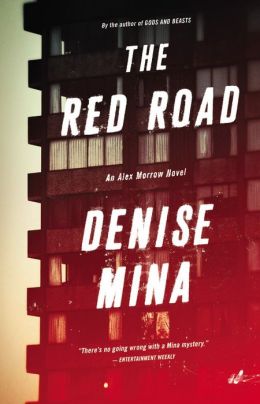 THE RED ROAD by Denise Mina
Alex Morrow faces her toughest opponents yet in this brilliant new thriller about criminals, consequences, and convictions.
Police detective Alex Morrow has met plenty of unsavory characters in her line of work, but arms dealer Michael Brown ranks among the most brutal and damaged of the criminals she's known. Morrow is serving as a witness in Brown's trial, where the case hinges on his fingerprints found on the guns he sells.
When the investigation leads to a privileged Scottish lawyer who's expecting to be assassinated after a money laundering scheme goes bad, and a woman who's spying on the people who put her in jail, Morrow has her hands full. And that's before she even gets to her family issues.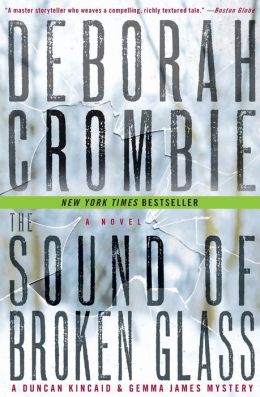 THE SOUND OF BROKEN GLASS by Deborah Crombie
"A real gem, a view of the connection between past and present, and how the investigators' private lives can affect their work." -Rita Moran, Ventura County Star
In the past…
On a blisteringly hot August afternoon in Crystal Palace, once home to the tragically destroyed Great Exhibition, a solitary thirteen-year-old boy meets his next-door neighbor, a recently widowed young teacher hoping to make a new start in the tight-knit South London community. Drawn together by loneliness, the unlikely pair forms a deep connection that ends in a shattering act of betrayal.
In the present…
On a cold January morning in London, Detective Inspector Gemma James is back on the job now that her husband, Detective Superintendent Duncan Kincaid, is at home to care for their three-year-old foster daughter. Assigned to lead a Murder Investigation Team in South London, she's assisted by her trusted colleague, newly promoted Detective Sergeant Melody Talbot. Their first case: a crime scene at a seedy hotel in Crystal Palace. The victim: a well-respected barrister, found naked, trussed, and apparently strangled. Is it an unsavory accident or murder? In either case, he was not alone, and Gemma's team must find his companion-a search that takes them into unexpected corners and forces them to contemplate unsettling truths about the weaknesses and passions that lead to murder. Ultimately, they will begin to question everything they think they know about their world and those they trust most.
To be entered in the drawing shoot an email over to Jon?@crimespreemag.com (remove the question mark) And put CONTEST in the subject line. Also please put your address in the body of the email.
We will pick the winners on March 7th.
When we do the drawing we will be sending an extra something for one lucky winner to be picked from the comments section of the Friday Reads face book page, so after you enter, go leave a comment!