Tags
Related Posts
Share This
Dana Cameron & Stephen Hunter featured in this week's giveaway
Crimespree magazine,  in conjunction with Friday Reads Facebook page,  is offering you a chance to win Stephen Hunter's SNIPER'S HONOR and Dana Cameron's PACK OF STRAYS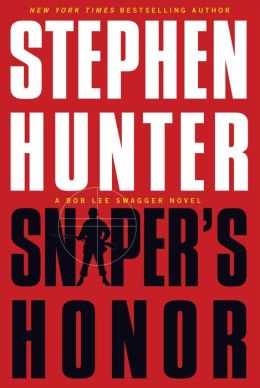 SNIPER'S HONOR by Stephen Hunter
In this tour de force—part historical thriller, part modern adventure—from the New York Times bestselling author of I, Sniper, Bob Lee Swagger uncovers why WWII's greatest sniper was erased from history…and why her disappearance still matters today.
Ludmilla "Mili" Petrova was once the most hunted woman on earth, having raised the fury of two of the most powerful leaders on either side of World War II: Joseph Stalin and Adolf Hitler.
But Kathy Reilly of The Washington Post doesn't know any of that when she encounters a brief mention of Mili in an old Russian propaganda magazine, and becomes interested in the story of a legendary, beautiful female sniper who seems to have vanished from history.
Reilly enlists former marine sniper Bob Lee Swagger to parse out the scarce details of Mili's military service. The more Swagger learns about Mili's last mission, the more he's convinced her disappearance was no accident—but why would the Russian government go to such lengths to erase the existence of one of their own decorated soldiers? And why, when Swagger joins Kathy Reilly on a research trip to the Carpathian Mountains, is someone trying to kill them before they can find out?
As Bob Lee Swagger, "one of the finest series characters ever to grace the thriller genre, now and forever" (Providence Journal-Bulletin), races to put the pieces together, Sniper's Honor takes readers across oceans and time in an action-packed, compulsive read.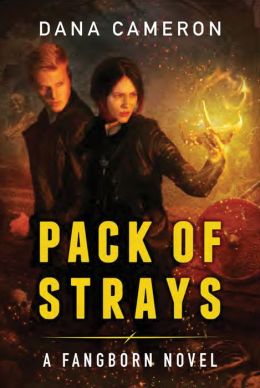 PACK OF STRAYS by Dana Cameron
The second exciting novel in the Fangborn series.
Archaeologist Zoe Miller has only recently learned she is Fangborn, a secretive race of werewolves, vampires, and oracles dedicated to protecting humanity. But after she discovered and opened Pandora's Box, the fabled item has lived up to its myth, and for Zoe and her friends, all hell has broken loose. Now she's on a double mission: to prevent a politician from revealing the existence of the Fangborn and to foil the diabolical plans of the powerful Order of Nicomedia, a group dedicated to eradicating her kind.
But Zoe is also noticing disturbing changes in herself-new and unique abilities. Her visions are intensifying too, drawing her to faraway places to find more artifacts like the bejeweled bracelet embedded in her wrist.
In a world of dizzying shifts, who can Zoe trust? For while her former lover wants to turn her in, her former adversary seems dedicated to helping her mission succeed…
The second novel in Dana Cameron's Fangborn series, Pack of Strays takes the fast-paced adventure ofSeven Kinds of Hell to a whole new level!
To be entered in the drawing shoot an email over to Jon?@crimespreemag.com (remove the question mark) And put CONTEST in the subject line. Also please put your address in the body of the email.
We will pick the winners on May 30th.
When we do the drawing we will be sending an extra something