Tags
Related Posts
Share This
Denise Mina: Dates for GODS & BEASTS U.S. tour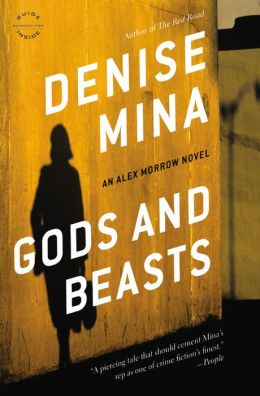 With the U.S. release of GODS AND BEASTS,  Denise Mina will be doing a short U.S. tour that begins on March 8th in Milwaukee.
A hold up in a Glasgow post office: A well dressed dotting grandfather hands his beloved grandson to a tattooed stranger, steps out of the queue and helps the robber. He seems to know that the man can't leave the post office and let him live. He stands, passive, and lets the man do what he wants.
Morrow begins the investigation with a bad feeling about it. She wants to go home. That's all she ever wants to do, to go home to her boys, but the robbery pulls her into the city and lives she could only begin to imagine.
March 8th
Milwaukee, WI
Mystery One – Signing only
12:00 PM
Boswell Books – Reading/Signing
2:00 PM
March 9th
Houston, TX
Murder By the Book – Reading/Signing
3:00 PM
March 11th
Redondo Beach, CA
Mysterious Galaxy – Reading/Signing
7:00 PM
March 12th
Scottsdale, AZ (AZ – Phoenix)
Poisoned Pen – Reading/Signing
7:00 PM