Tags
Related Posts
Share This
Donald Hamilton, Helen MacInnes, Max Allan Collins and Harlan Ellison are all featured in this week's giveaway.
Hold onto your hats, we have a full load this week .  In conjunction with Friday Reads Facebook page, we are giving away copies Donald Hamilton's THE WRECKING CREW and DEATH OF A CITIZEN, Helen MacInnes' ABOVE SUSPICION and PRAY FOR A BRAVE HEART, Max Allan Collins' SEDUCTION OF THE INNOCENT and Harlan Ellison's WEB OF THE CITY.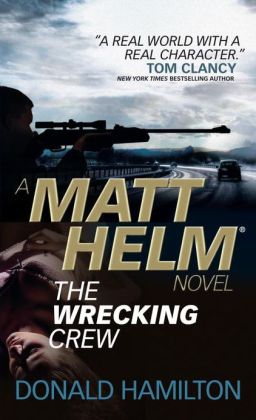 THE WRECKING CREW by Donald Hamilton
Matt Helm, code name Eric, has been recently reactivated as an operative for a secret American government organization after 15 years as a sedentary photographer and family man in Santa Fe, New Mexico. In his first assignment after returning to the service, he is sent to Sweden to eliminate Caselius, a long-time enemy agent. In order to do so, he must leave a trail of bodies in his wake.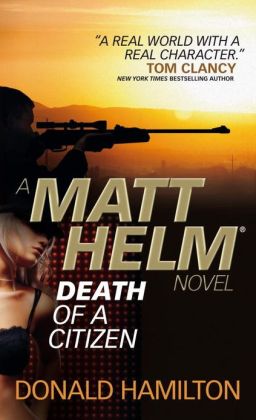 DEATH OF A CITIZEN by Donald Hamilton
Matt Helm, one-time special agent for the American government during the Second World War, has left behind his violent past to raise a family in Santa Fe, New Mexico. When a former colleague turns rogue and kidnaps his daughter, Helm is forced to return to his former life as a deadly and relentless assassin.
Originally released in the era of the James Bond novels, these novels have been out of print and unavailable for almost 20 years. They were considered grittier and more realistic than Bond, garnering them critical praise and an ardent audience.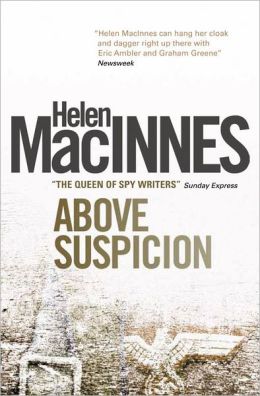 ABOVE SUSPICION by Helen MacInnes
Richard and Frances Myles are preparing for their annual European summer vacation in 1939 when they are visited at their Oxford college by old friend Peter Galt, who has a seemingly simple job for them. But in the heightened atmosphere of pre-war Europe, nobody is above suspicion, in fact the husband and wife are being carefully monitored by shadowy figures.
Above Suspicion was MacInnes' breakthrough book, a bestseller published in 1941 and released as a movie in 1943, directed by Richard Thorpe and starring Joan Crawford and Fred MacMurray.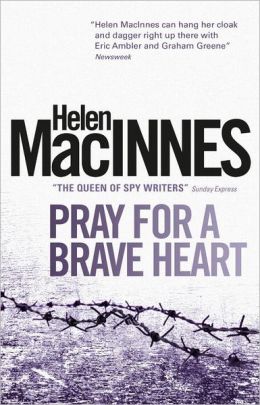 PRAY FOR A BRAVE HEART by Helen MacInnes
It was 1953, and nothing could shake William Denning's resolve to leave the army and return to the States. Nothing, except one of the largest diamond hauls ever – which, in the wrong hands, on the wrong side of the Iron Curtain, was a potentially lethal force.
In a small village in the Swiss mountains, Denning discovered that there was not only a jewellery robbery at stake. In the ruthless world of espionage and international conspiracy his adversaries were the most unlikely people – and the most dangerous.
SEDUCTION OF THE INNOCENT by Max Allan Collins
It's 1954, and a rabble-rousing social critic has declared war on comic books – especially the scary, gory, bloody sort published by the bad boys of the industry, EF Comics. But on the way to a Senate hearing on whether these depraved publications should be banned, the would-be censor meets a violent end of his own – leaving his opponents in hot water.
Can Jack Starr, private eye to the funny-book industry, and his beautiful boss Maggie unravel the secret of Dr. Frederick's gruesome demise? Or will the crackdown come, falling like an executioner's axe…?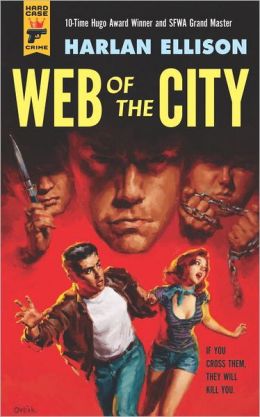 WEB OF THE CITY by Harlan Ellison.
"Get it straight right now: these aren't kids playing games of war. They mean business. They are junior-grade killers and public enemies one through five thousand…"
In Rusty Santoro's neighborhood, the kids carry knives, chains, bricks. Broken glass. And when they fight, they fight dirty, leaving the streets littered with the bodies of the injured and the dead. Rusty wants out – but you can't just walk away from a New York street gang. And his decision may leave his family to pay a terrible price.
First published more than half a century ago and inspired by the author's real-life experience going undercover inside a street gang, Web of the City was Harlan Ellison's first novel and marked the long-form debut of one of the most electrifying, unforgettable, and controversial voices of 20th century letters.
Appearing here for the first time together with three thematically related short stories Ellison wrote for the pulp magazines of the 1950s, Web of the City offers both a snapshot of a lost era and a portrait of violence and grief as timely as today's most brutal headlines.
To be entered in the drawing shoot an email over to Jon?@crimespreemag.com (remove the question mark) And put CONTEST in the subject line. Also please put your address in the body of the email
We will pick the winners on June 7th.
When we do the drawing we will be sending an extra something for one lucky winner to be picked from the comments section of the Friday Reads face book page, so after you enter, go leave a comment!