Tags
Related Posts
Share This
Downing, Irving and Sakey are featured in this week's giveaway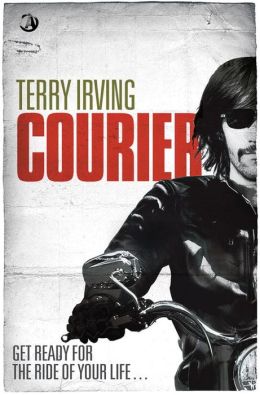 Crimespree magazine,  in conjunction with Friday Reads Facebook page,  is offering you a chance to win  a copies of COURIER by Terry Irving, A BETTER WORLD by Marcus Sakey, and JACK OF SPIES by David Downing
COURIER by Terry Irving
"This is a goddamn big story. It'll make those jerks at the Post look like idiots and Watergate look like a cop taking an apple off a fruit stand."
It's 1972. The Watergate scandal has Washington on edge and Putnam, a Vietnam veteran and courier for one of the capital's leading television stations, is trying to get his life back together after his nightmarish ordeal in the war. Racing at breakneck speed through the streets of the capital, he not only intends to be the best courier in the business, he also intends to escape the demons that haunt him. But when Rick picks up film from a news crew interviewing a government worker with a hot story, his life begins to unravel as everyone involved in the story dies within hours of the interview and Rick realizes he is the next target.
Enlisting the aid of friends who have discovered a way to hack into the government's computer databases, and a beautiful young Indian Rights activist, Eva Buffalo Calf, Rick races full throttle through the streets of the nation's capital to stay ahead of his pursuers as he searches for answers. When he discovers the killings have been orchestrated by a rogue CIA agent and his team of assassins, Rick isn't surprised when his road to the truth leads directly to 1600 Pennsylvania Avenue.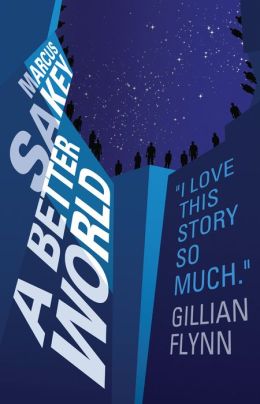 A BETTER WORLD by Marcus Sakey
The highly-anticipated sequel to the Edgar nominated Brilliance
The brilliants changed everything.
Since 1980, 1% of the world has been born with gifts we'd only dreamed of. The ability to sense a person's most intimate secrets, or predict the stock market, or move virtually unseen. For thirty years the world has struggled with a growing divide between the exceptional…and the rest of us.
Now a terrorist network led by brilliants has crippled three cities. Supermarket shelves stand empty. 911 calls go unanswered. Fanatics are burning people alive.
Nick Cooper has always fought to make the world better for his children. As both a brilliant and an advisor to the president of the United States, he's against everything the terrorists represent. But as America slides toward a devastating civil war, Cooper is forced to play a game he dares not lose-because his opponents have their own vision of a better world.
And to reach it, they're willing to burn this one down.
From Marcus Sakey, "the master of the mindful page turner" (Gillian Flynn) and "one of our best storytellers" (Michael Connelly), Book Two of the Brilliance Saga is a relentless thrill ride that will change the way you look at your world-and the people around you.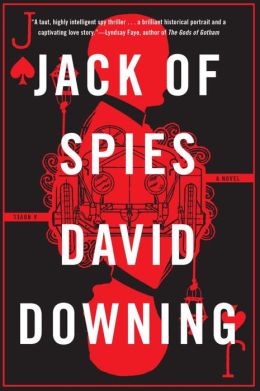 JACK OF SPIES by David Downing
Set on the eve of the First World War, across oceans and continents, steamliners and cross-country trains, David Downing's complex and thrilling new espionage novel takes us all the way back to the dawn of that most fascinating of 20th century characters—the spy.
It is 1913, and those who follow the news closely can see the world is teetering on the brink of war. Jack McColl, a Scottish car salesman with an uncanny ear for languages, has always hoped to make a job for himself as a spy. As his sales calls take him from city to great city—Hong Kong to Shanghai to San Francisco to New York—he moonlights collecting intelligence for His Majesty's Navy, but British espionage is in its infancy and Jack has nothing but a shoestring budget and the very tenuous protection of a boss in far-away London. He knows, though, that a geopolitical catastrophe is brewing, and now is both the moment to prove himself and the moment his country needs him most.
Unfortunately, this is also the moment he begins to realize what his aspiration might cost him. He understands his life is at stake when activities in China suddenly escalate from innocent data-gathering and casual strolls along German military concessions to arrest warrants and knife attacks. Meanwhile, a sharp, vivacious American suffragette journalist has wiled her way deep into his affections, and it is not long before he realizes that her Irish-American family might be embroiled in the Irish Republican movement Jack's bosses are fighting against. How can he choose between his country and the woman he loves? And would he even be able to make such a choice without losing both?
To be entered in the drawing shoot an email over to Jon?@crimespreemag.com (remove the question mark) And put CONTEST in the subject line. Also please put your address in the body of the email.
We will pick the winners on August 15th.
When we do the drawing we will be sending an extra something.