Tags
Related Posts
Share This
DVD Review: CANNON Season One Volume Two.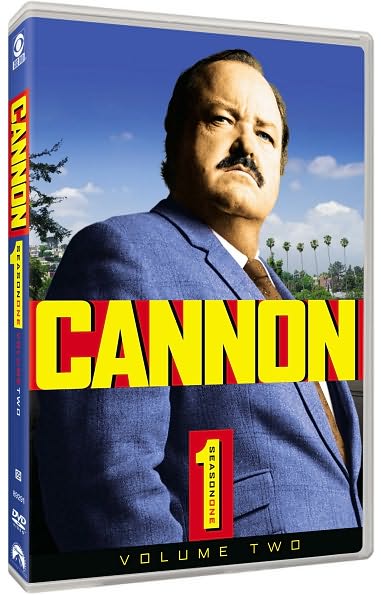 CBS/Paramount Home Entertainment
Release date: December 2nd, 2008
MSRP: $37.99
Stars: William Conrad
Canon is another of those classic PI and cop shows that I remember fondly from my childhood. I also remember making fun of the sheer girth and size of William Conrad. Watching the show again as an adult I have a new take on it. While not the best of the show from the early 70's it is a good show and the way they work around Canon not being the most physical of PIs is interesting and it works. Canon likes to live well, good food, nice things, nice place to live. He takes on cases from around the country, and even out of the country to pay for his lifestyle. He goes undercover, he investigates and because he's not exactly going to chase too many people he uses his head.
Canon came from Quinn Martin Productions, the same company that did Barnaby Jones with Buddy Epson and they even crossed over on occasion. It was part of a trend to have non traditional Private Eyes. Older, physically challenged etc. A real nice look at 70's television and fairly typical for its time. Is it as good as Mannix or Banachek or Rockford Files? No. I watched all the episodes from season 1, both volumes, and I actually enjoyed it a lot more than I thought I would. I would recommend this for fans of television from that era.
Jon Jordan