Tags
Related Posts
Share This
DVD Review: JAKE & THE FATMAN: Season One Volume Two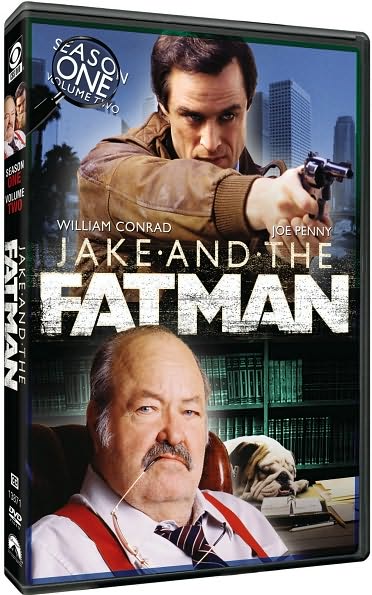 CBS/Paramount Home Entertainment
Release date: Decmeber 2nd, 2008
MSRP: $37.99
Stars: William Conrad, Jake Penny
The obvious parallel here would be Nero Wolfe and Archie Goodwin, and while there are similarities this is by no means anywhere near that iconic or well written.
It is however decent entertainment. The premise is simple really, William Conrad as District Attorney JL McCabe has his own PI who works for him, Jake Styles played by Joe Penny. They tackle various cases and bring in the bad guys. And while not really setting foot in a reality I'm aware of it is fun to watch. Styles lives the high life and moves from one glamorous apartment to another. McCabe has a cute dog and unlike Nero Wolf his palate leans more towards hot dogs.
The writing isn't the same caliber as other cop/P.I. shows falling back on some old well worn cliché's and kind of lame humor. But the action is good and they do show a fair amount of LA.
It is definitely an eighties show, the clothes are a dead give away and every one dressed so trendy that most of the fashions don't hold up at all. Is this a must own television show? Not really. Is it entertaining? It is, there are some fun moments throughout the series though I might suggest waiting till you find it on sale before purchasing.
Order season one, volume two of Jake and the Fatman.
Jon Jordan
For more reviews from Jon, and the rest of the Crimespree crew, check out the index of reviews.